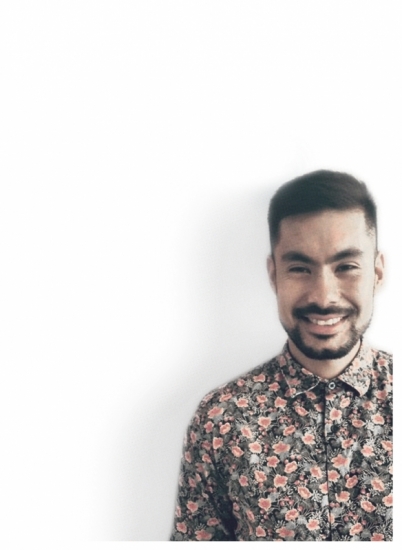 Master of Science in Design
Hometown: Bogota, Colombia
Education Background: Bachelor in Architecture + Master in Architecture from Universidad de los Andes
Degree Program: Master of Science in Design/Advanced Architectural Design concentration
How did you get interested in your field?
I have always been interested in cities and fine art, so it was almost natural the desire of becoming an architect. Since my childhood I have been involved in different activities related to both disciplines, developing artistic and spatial skills through theory and practice. One of my favorite activities is drawing cities. At the beginning, I started doing this in my hometown- Bogota, watching how new developments transformed existing places. Then, I began traveling to different places around the world, identifying the beauty or even the lack of design in the built environment and its components. After some years, this hobby made me very interested in forms, scales, shadows, densities, organizations and patterns; in other words, interested in design and its infinite possibilities.
What was your background prior to coming to PennDesign?
I worked as an Architectural Designer for more than five years in the most renowned award-winning architectural firms in Colombia, developing a wide variety of small, medium and large, public and private projects ranging from housing to mixed use, hybrid and landscape projects.
Why did you choose Penn?
I chose Penn for its extremely creative and productive environment, its interest in new methodologies and technology, and the cultural diversity it has thanks to its wonderful students. Being part of PennDesign has allowed me to meet outstanding professionals not only from my field, but also from Fine Arts, Landscape Architecture, City Planning, and management from all around the world, generating a unique academic milieu.
What has been your favorite class so far?
The Asset Architecture studio directed by Ali Rahim+ Ezio Blasetti, Nathan Hume, and Robert Neumayr. We studied innovative design methodologies and advanced software to design a tower in New York City. It was an incredible challenge!
What are you learning right now that will help you in the future?
How technology is rapidly changing the way we design, and how to use it to create proto-typologies. Also, how to interact with professionals from different backgrounds and cultures, building strong arguments to explain them an idea, a concept, or a building.
What do you like best about Philadelphia?
I like that is a small but vibrant city in the hearth of the East Coast, with lots of historic monuments, as well as cafes, retail stores, and public spaces like the Schuylkill river path. I also like the old industrial buildings that are being transformed into the most beautiful and interesting spaces in town, such as the Navy Yard, Pennovation, and some small workshops near Fish town.
What kinds of activities and/or organizations are you involved in?
Locally, I am involved in the Latin American and Latino Studies group LALS, where I have had the chance to meet other professionals interested in South America. Additionally, I am a huge fan of bicycles so I have joined local cycling teams. In my hometown, I am involved in the Colombian Architectural Association SCA, as well as other small groups related to design, arts and architecture.
What are your career ambitions?
Leading the positive transformation of the Colombian and the global built environment with the design and construction of outstanding buildings accessible to everyone. I constantly dream of bringing good design to places and individuals who can't usually afford it, especially in my country.