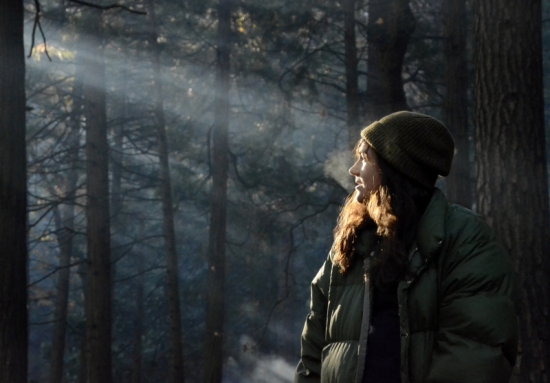 Hometown: Newbury Park, CA
Education Background: B.A. Classical Studies, Cinema Studies - University of Pennsylvania
Degree Program: Dual Master of City Planing and Master of Science in Historic Preservation
How did you get interested in your field?
History, documentation, and preservation have always been of interest to me. When I realized I didn't want to pursue Classical Archaeology at the graduate level, I looked for other opportunities that would allow me to apply my interests in a more practical manner. Historic Preservation kind of fell in my lap, and I am very grateful for that.
What was your background prior to coming to PennDesign?
I received my BA from Penn's College of Arts and Sciences in both Classical Studies and Cinema Studies. After bouncing around between a few internships tangential to each field, I ended up working for the National Trust for Historic Preservation doing hands on restoration work at one of their properties. I started my applications for graduate school that summer.
Why did you choose Penn?
Studying preservation in Philadelphia was important to me. The city has been experiencing a significant re-development boom and I knew I wanted to be a part of that equation. Obviously I already possessed a relationship with Penn, and was enthusiastic to strengthen it; but most importantly, I was impressed with the faculty and students I met during my visits to the Preservation department.
What has been your favorite class so far?
Cultural Landscapes. It took me completely by surprise and is actually challenging me to reevaluate what I thought I wanted out of my time at PennDesign.
What are you learning right now that will help you in the future?
Technology, technology, technology. There are so many programs preservationist need to utilize, sometimes it feels daunting to purse, but I know I'll be better off for it.
What do you like best about Philadelphia?
It's richness. I've spent a lot of time in this city, but I'm constantly learning new things and exploring new places. It's also incredibly manageable, there's almost nowhere I can't get to on my bike.
What kinds of activities and/or organizations are you involved in?
I've joined up with a few other Preservation students to partake in Rebuilding Together Philadelphia, an organization that works with communities to improve the homes and lives of low-income homeowners in the city. In the spring you can find my playing ultimate frisbee with PADA, the Philadelphia Area Disc Association.
What are your career ambitions?
I haven't quite nailed those down yet, and that's still exciting for me.