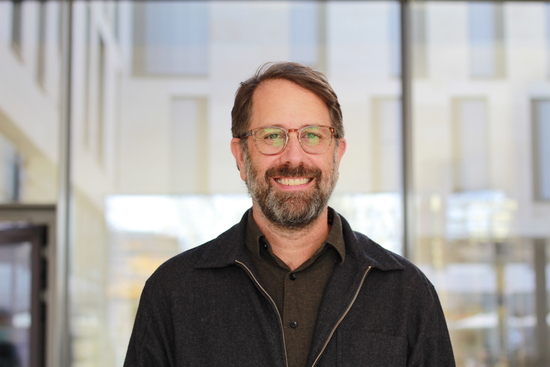 On Research Leave 2021-2022
for inquiries about the PhD Program please contact Franca Trubiano, Interim Chair, trubiano@design.upenn.edu
or Sarah Lam, program administrator, sarahlam@design.upenn.edu
Please also visit the PhD program webpage.
New book! Modern Architecture and Climate: Design before Air Conditioning ... read the introduction here
After Comfort in Log 47
E-flux architecture series on Accumulation
Links to other articles and publications are at the bottom of this page.
I am an Associate Professor of Architecture and Chair of the Graduate Group in Architecture (PhD Program) at the University of Pennsylvania Stuart Weitzman School of Design. My research and teaching are organized around two major trajectories: the first involves an archivally-rich revisionist history of architectural modernism, demonstrating the significance of environmental concerns to historical developments in the field. The second involves providing a theoretical framework for architects and others to engage the climate crisis.
My latest book Modern Architecture and Climate: Design before Air Conditioning (Princeton University Press 2020) explores how leading architects of the twentieth century incorporated climate-mediating strategies into their designs, and shows how regional approaches to climate adaptability were essential to the development of modern architecture. Focusing on the period surrounding World War II—before fossil-fuel powered air-conditioning became widely available—I look at projects by well-known architects such as Richard Neutra, Le Corbusier, Lúcio Costa, Mies van der Rohe, and Skidmore, Owings, and Merrill, and the work of climate-focused architects such as MMM Roberto, Olgyay and Olgyay, and Cliff May. Drawing also on the editorial projects of James Marston Fitch, Elizabeth Gordon, and others, I argue that the images and diagrams produced by architects helped to conceptualize climate knowledge. Finally, I describe how this novel type of environmental media catalyzed new ways of thinking about climate and architectural design, and aim to reconcile the cultural dynamism of contemporary architecture with the material realities of ever-increasing carbon emissions.
Modern Architecture and Climate further expands the archive of architectural environmentalism that is revealed in my first book, A House in the Sun: Modern Architecture and Solar Energy in the Cold War (Oxford University Press 2016). Mid-century experiments in solar house heating relied on new materials and design ideas for both energy efficiency and claims to cultural relevance – first, as an essential aspect of the suburban future, and second, as part of US-organized technical assistance programs in the global south as part of the Cold War.
In A House in the Sun I also argue that inserting this mid-century solar discourse into the history of modern architecture opens up to a more substantive reframing of the field. My current project, Stranded Assets: Architecture after Carbon approaches the historiographic question directly, looking at the role of oil not only in producing buildings but also in producing our discourse about buildings, leading to significant obstacles for the field in encountering climate change. A related exhibition project "Design with Discomfort" is in development, commissioning projects from architects that explore contemporary means to both change habits and reduce carbon emissions.
I am co-founder of Current a web platform and publishing collective that focuses on the intersection of architectural and environmental histories.
I co-edit a series of dossiers on the subject of Accumulation for the e-flux Architecture platform - a print version of the essays will be published in 2022.
I received a PhD in Architecture History and Theory from Columbia University, and a Master of Environmental Design from Yale University. I recently held a Fellowship for Advanced Researchers from the Alexander von Humboldt Foundation, spent in summer residence at the Max Planck Institute for the History of Science in Berlin and the Rachel Carson Center in Munich, Germany. In March 2017 I was a Visiting Fellow at the Sydney Environmental Institute, University of Sydney, Australia; in 2015-2016 I was the Thomas A. and Currie C. Barron Visiting Professor in the Environment and Humanities at the Princeton Environmental Institute, hosted by the Princeton School of Architecture. I held a post-doctoral research fellowship at the Harvard University Center for the Environment and Graduate School of Design, and was a visiting professor at Oberlin College, Barnard College, and the University of Auckland, New Zealand. In February 2015 I was the Terra Foundation for American Art Visiting Professor at the Courtauld Institute of Art in London.
Essays have appeared in a number of periodicals, including South Atlantic Quarterly (forthcoming January 2021), Log, Public Culture, Grey Room, Technology and Culture, The Journal of Architecture, Design Philosophy Papers, thresholds, Delft Architectural Studies on Housing (DASH), Pidgin, and The ARPA Journal. Chapters have appeared in a number of edited volumes, including: Critical Architecture (Taylor and Francis, 2007), Architecture and Energy: Performance and Style (Routledge, 2013), A Second Modernism: MIT, Architecture, and the 'Techno-Social' Moment (MIT Press, 2013), AGENDA: The Catalogue of the US Pavilion at the Venice Biennale (Zurich: Lars Muller, 2014), Asymmetric Labors: The Economy of Architecture in Theory and Practice (The Architecture Lobby, 2016), Fueling Culture: Energy, History, Politics (University of Minnesota Press, 2016), The Routledge Companion to the Environmental Humanities (2016), Climates: Architecture and the Planetary Imaginary (Lars Muller/ Columbia 2016), Architecture/Machine: Programs, Processes, and Performances (eth Verlag, 2016); and Weather, Climate, and the Geographical Imagination (Unveristy of Pittsburgh Press, forthcoming 2020). A number of these articles are available as PDFs below.
I have received research and publication grants from the American Society of Environmental Historians, the Society of Architectural Historians, the Graham Foundation for Advanced Studies in the Fine Arts, the Universuty of Pennsylvania Research Foundation, The National Endowment for the Arts, and the US Department of Energy.
At Penn, I work closely with students at all levels of their PhD and MS work - see the PhD website for more details. I run research seminars for PhD and MArch students, including a course on the History and Theory of Architecture and Climate as part of the curriculum for the MSD in Environmental Building Design (MSD-EBD). I teach in the undergraduate Architecture program, including a First Year Seminar on Architecture in the Anthropocene, the development of which was funded by the UPenn program on Integrating Sustainability Across the Curriculum.
Selected Publications
Architecture, Media, and Climate introduction to Modern Architecture and Climate: Design before Air Conditioning (Princeton University Press, 2020)
Emergency Exit part of the e-flux Architecture series on Overgrowth, in collaboration with the Oslo Architecture Triennale, published online September 26, 2019.
After Comfort in Log 47: Overcoming Carbon Form (November, 2019): 45-52.
Climate Sensitive Architecture as a Blueprint: Habits, Shades, and the Irresistible Staircase in Rachel Carson Center Perspectives: Learning from the Past for a Sustainable Future (Spring 2019): 17-23.
The Environmentalization of Architectural History part of Field Notes: Architecture and the Environment edited by Sophie Hochhäusl and Torsten Lange, in Architectural Histories (October 2018): 4.
Architecture, Environment, History: Questions and Consequences a dossier of papers developed out of the workshop on the Environmental History of Architecture, Sydney Environment Institute, March 10, 2017. in Architecture Theory Review (October 2018): 249-286.
The Nature of the Image: Olgyay and Olgyay's Architectural-Climatic Diagrams in the 1950s in Public Culture Vol. 29, No. 1 (January 2017), 129-164.
Introduction to Architectural History in the Anthropocene in The Journal of Architecture Vol. 21, no. 8 (December 2016), 1165-1170.
Introduction A House in the Sun: Modern Architecture and Solar Energy in the Cold War (New York: Oxford University Press, 2016)
The Form and Climate Research Group; or, Scales of Architectural History in Climates: Architecture and the Planetary Imaginary (New York: Columbia Books on Architecture and the City, 2016): 303-318.
The Casablanca Solar House in AGENDA: The Catalogue of the US Pavilion at the Venice Biennale (Zurich: Lars Muller, 2014): 150-161.
Tomorrow's House: Architecture and the Future of Energy in the 1940s in Technology and Culture, vol. 55, no. 1 (February 2014): 1-39.
Experimental Dwellings: Modern Architecture and Environmental Research at the M.I.T. Solar Energy Fund, 1938-1963 in Arindam Dutta, editor, A Second Modernism: MIT, Architecture, and the 'Techno-Social' Moment (Cambridge: MIT Press, 2013): 252-285.
The World Solar Energy Project, ca. 1954 in Grey Room 51 (Spring, 2013), 64-93.
Hubbert's Peak, Eneropa, and the Visualization of Renewable Energy published online at places.designobserver.com on May 20, 2013; also published as Visualizing Renewable Resources in William Braham and Dan Willis, editors, Architecture and Energy: Performance and Style (New York: Routledge, 2013): 256-279.
Environmentalism and Environmentality: Re-conceiving the History of 20th Century Architecture in Design Philosophy Papers, Issue 3 (online): "Design History Futures: Sustaining What?" (December, 2009): 57-69.
Militant Architecture: Destabilizing Architecture's Disciplinarity in Critical Architecture (London: Taylor & Francis, 2007): 57-66.