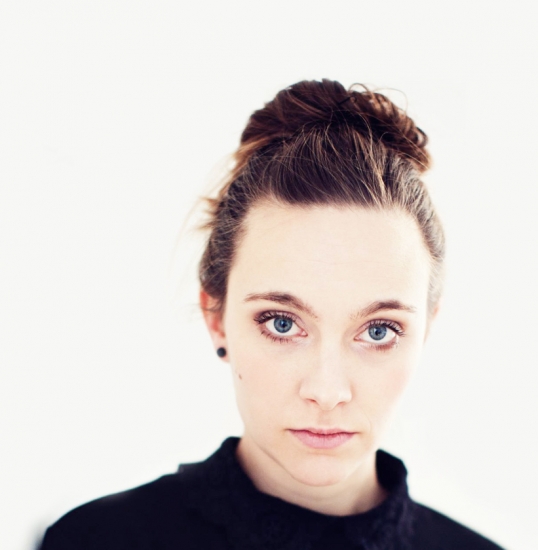 Assistant Professor for Architectural History and Theory
215.746.3024
Duhring Wing 316
Sophie Debiasi Hochhäusl is an Assistant Professor for Architectural History and Theory. Her scholarly work centers on modern architecture and urban culture in Austria, Germany, and the United States, with a focus on the history of social movements, environmental history, and women's and gender studies. In the academic year 2017-2018 Professor Hochhäusl was the Frieda L. Miller Fellow at the Radcliffe Institute for Advanced study at Harvard University.
Currently, Hochhäusl is working on two forthcoming book projects. The monograph Housing Cooperative: Politics and Architecture in Vienna, 1904-1954 elucidates the role of cooperatives in shaping architectural debates in the first half of the twentieth century. The interdisciplinary history and translation project Memories from Resistance: Women, War, and the Forgotten Work of Margarete Schütte-Lihotzky, 1938-1989, illuminates the Austrian architect's participation in the Communist resistance against the Nazi regime. In addition, Hochhäusl is a co-editor of the forthcoming volume Architecture, Environment, Territory: Essential Writings since 1850 with Irene Cheng and Daniel Barber (University of Pittsburgh Press).
Previously Hochhäusl has published a design book on the mapping efforts of Austrian economist and philosopher Otto Neurath titled Otto Neurath – City Planning: Proposing a Socio-Political Map for Modern Urbanism (2012), which investigates 1920s attempts to envision planning as a social discipline capable of responding to ever-changing civic life and pluralistic views on democracy. She is also the author of a children's book on Viennese architecture, which was adapted for theatre. Her work has been published in Architectural Histories, Landscapes of Housing, and Reading the Architecture of the Underprivileged Classes and exhibited at the Center for Architecture in Vienna, AzW, Cornell University, and NYU's German House (2015).
Hochhäusl's research has been supported by the Graham Foundation, the Botstiber Foundation for Austrian-American Studies, the Clarence Stein Fellowship for Landscape and Urban Studies, the Society for the Humanities at Cornell University the Austrian Federal Ministry for Education and the Viennese Mayor's Office. She has received a Carter Manny Award and the Bruno Zevi Award, which honors the best historical-critical essay in architecture by an emerging scholar.
Hochhäusl received an M.Arch. from the Academy of Fine Arts Vienna, and an M.A. and Ph.D. from Cornell University in History of Architecture and Urbanism.
She has previously been a faculty fellow at the Center for Teaching & Learning at Boston University and a visiting scholar at Columbia University. Together with Torsten Lange (ETH Zürich), she organizes the European Architectural History Network's interest group "Architecture and the Environment."