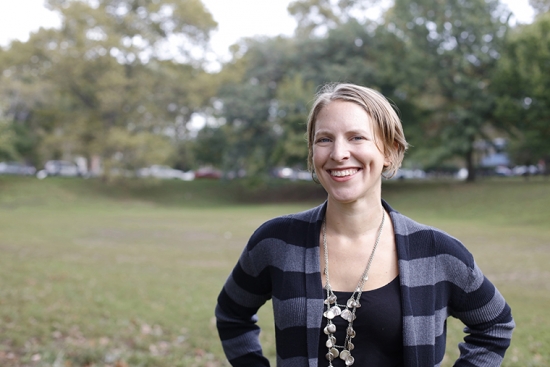 M.L.A and M.Arch., University of Pennsylvania (2008)
B.S in Mathematics and Philosophy, Belmont University (2001)
Alexa is the Founder and Principal at Hinge Collective, a social impact design firm connecting communities to the design profession to advocate for, and realize inspiring public space.
With 10 years of design and project management experience she utilizes her expertise to advocate for community driven projects. Alexa's current projects include administration of the Pennsylvania Horticultural Society's PHL Image Maker: Landscape Design Competition. This competition brings together a wide array of partners with the common goal of elevating Philadelphia's identity as "America's Garden Capital" through one of the city's most critical gateways. Alexa is also currently constructing a "Pilot Park" named Frankford Pause in the Philadelphia neighborhood of Frankford that will act as the event space and program testing ground for the adjacent Frankford Development Corporation.
Prior to Hinge Collective, Alexa worked as program director for the Community Design Collaborative's Play Space initiative and international design competition. She was also an architectural designer at SMP Architects.