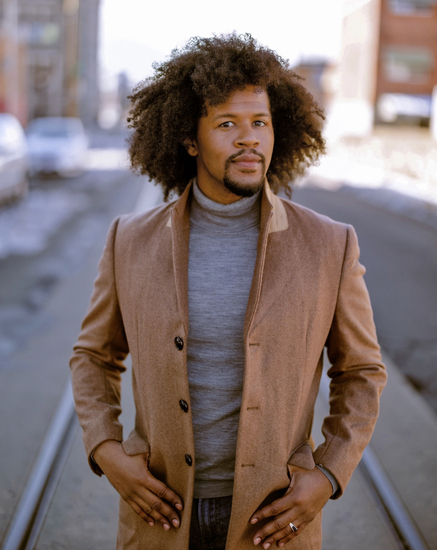 Post Doctoral Fellow
Director of Justice and Belonging (JxB)
Matthew Jordan Miller is a Postdoctoral Fellow in the University of Pennsylvania Stuart Weitzman School of Design Department of City and Regional Planning and Weitzman's Director of Justice and Belonging (JxB). His intellectual interests are economic development, placemaking and place-keeping, and visual/spatial analysis, particularly on and for Black/African diasporic communities. He is a photographer, storyteller, and geographer who approaches these topics using mixed methods for producing insights that he weaves into his essays, presentations, teachings, and research.
Dr. Miller has worked through fellowships and consultancies at governmental agencies such as the U.S. Environmental Protection Agency, the City of Stockton, the City of Los Angeles' Economic and Workforce Development Department, and most recently the National Endowment for the Arts as a Panelist. He is working on his first book, based on his doctoral dissertation, exploring and theorizing around the geography of Black commerce, culture, and creativity in the United States.
His intellectual work has been honored by the National Academy of the Sciences and the Association for Collegiate Schools in Planning. His civic work has been recognized by the National Association for the Advancement of Colored People (NAACP) and the California State Legislature. His artistic and cultural work has been featured in the New York Times, the Boston Globe, and the Philadelphia Tribune.
Recent Publications
Miller, M.J. (2018). "If I Built the World, Imagine That: Reflections on World Building Practices in Black Los Angeles." Journal of Planning Theory and Practice (19.2; Spring 2018): 254-288.
(Full list can be found at Google Scholar profile (LINK: https://scholar.google.com/citations?hl=en&user=jvyCxGEAAAAJ )
Education
Ph.D., Urban Planning and Development, University of Southern California, 2018
Master of City Planning, Environmental Planning and Policy, Massachusetts Institute of Technology, 2014
Bachelor of Arts, Major: Urban Studies with Honors, Minor: African & African-American Studies, Stanford University, 2012