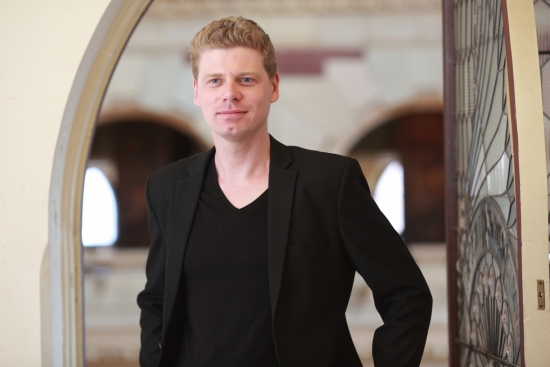 Associate Professor of City and Regional Planning
Stefan Al is an architect, urban designer, scholar, educator, and author, currently serving as Associate Professor of Urban Design at the University of Pennsylvania. He is a leading expert on urbanization in developing countries, high-density cities, and cities of spectacle and entertainment.
In his research, Professor Al aims to understand today's new key urban forms, how they came to be, the ways in which they shape lives and affect resources, and implications for policy and design. He is acclaimed for his work on Asian urbanism with published books investigating China's unique informal settlements and Hong Kong's compact urban form, including Factory Towns of South China, Villages in the City, Mall City, and Macau and the Casino Complex. He has made significant contributions to understanding the role of branding in cities, highlighted in his most recent sole-authored book on Las Vegas, The Strip. His latest research is focused on adapting cities to climate change and connecting people with places through transit-oriented development.
Al's career as a practicing architect includes work on renowned projects such as the 2,000-feet high Canton Tower in Guangzhou, the preservation of world heritage in Latin America at the World Heritage Center of UNESCO, and an 11,000-acre new eco-friendly city in India. He has also served as an advisor to the Hong Kong government, consulting on the development of the city's harbor and external lighting guidelines, the Chinese government, advising on new urban design guidelines, and the United Nations High-Level Political Forum on Sustainable Development.
At the University of Pennsylvania, Professor Al teaches Fundamentals of Urban Design, Site Planning, and various Urban Design Studios dealing with urban design and sustainability challenges. He also co-teaches an online Coursera class, Designing Cities, with more than 65,000 students.
Al holds a doctorate in City and Regional Planning from UC Berkeley, an M.Arch. from The Bartlett, and an M.Sc. in Architecture with distinction from Delft University of Technology. He is an EU-licensed architect and a LEED Accredited Professional. He is a native of the Netherlands.
For a full list of Professor Al's publications, see http://www.stefanal.com/publications/