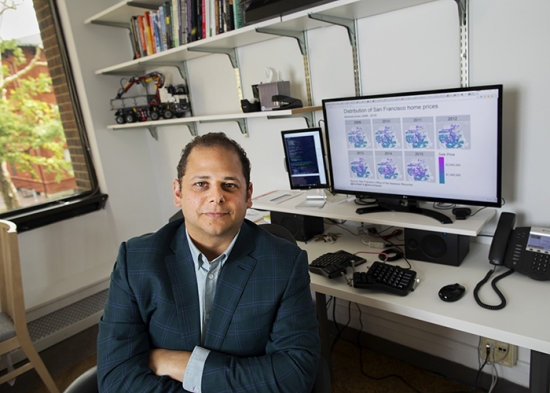 Associate Professor of Practice
MUSA Program Director
Ken Steif is the Program Director for the MUSA program and an Assistant Professor of Practice MUSA and City Planning programs. After receiving his PhD from Penn, he founded Urban Spatial, a consultancy at the intersection of data science and public policy.
Ken Steif has been at the forefront of data driven public policy for more than a dozen years. He combines technical knowledge of Geographic Information Systems and applied statistics with an interest in housing policy, education, the economics of neighborhood change, transportation policy and more. Ken is the Director of the Master of Urban Spatial Analytics at the University of Pennsylvania and teaches multiple courses in the City Planning department at Penn. His work has focused on the costs and benefits of gentrification; on the Philadelphia school crisis and the connection between good schools and neighborhood economic development; and on the use of machine learning to help democratize the planning process. He is a resident of West Philadelphia where he lives with his wife Diana and their son Emil.
Check out the applied data science tools Ken and the MUSA Students build for government clients last spring.
Some recent work:
Predicting gentrification with longitudinal census data
Developing a regional growth model
Urban heat islands and street trees