Undergraduate Major in Fine Arts
The Undergraduate Major in Fine Arts Major is a 16-credit program available to students in the College of Arts and Sciences and the School of Engineering. Students must complete each of the five Fine Arts core studio requirements, three Art History courses, and a selection of six Fine Arts Studio electives. In addition majors must complete the yearlong senior seminar project: a pair of seminar courses that must be completed consecutively during the fall and spring semesters of a fine arts major's senior year.
16 Credit Units Total
5 Core Studio Requirements
3 Art History Electives
6 Fine Arts Studio Electives
2 Senior Seminar Requirements
To declare a Fine Arts major contact Matt Neff, Director Undergraduate Fine Arts (mneff@design.upenn.edu) or Kristen Goldschmidt, Undergraduate Fine Arts Coordinator (krgold@design.upenn.edu) to schedule an advising appointment.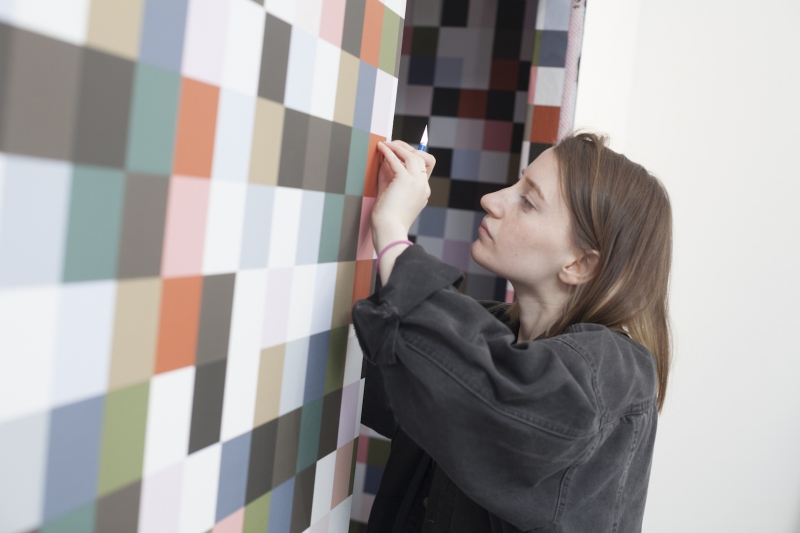 Fine Arts Core Studio Requirements (5 CUs)
Fine Arts Majors must take each of the five core studio requirements. Core studio requirements may be taken as early as freshman year and in any order as long as prerequisites are met.
FNAR 123 Core Studio: Drawing I
FNAR 145 Core Studio: Sculpture Practices
FNAR 150 Core Studio: Photography Practices
FNAR 231 Core Studio: Painting Practices
FNAR 264 Core Studio: Art, Design and Digital Culture
Art History Requirements (3CUs)
Majors must take a selection of three Art History courses. Art History course listings can be found on the Art History Department Website by clicking on the course menu.
Studio Electives (6 CUs)
Majors must complete six Fine Arts studio electives. Studio electives can be taken in any order as long as prerequisites are met. A complete list of fine arts studio electives can be found on the Registrar Website.
Senior Seminar Project (2 CUs)
Majors must take the Senior Seminar Project in consecutive semesters of their senior year. Students enrolled in the Senior Seminar project are assigned an on campus studio workspace.
FNAR 488 Senior Seminar (Fall)
FNAR 489 Senior Seminar (Spring)