Undergraduate Minor in Fine Art
The Fine Arts Minor is a six-credit program available to undergraduate students in the College of Arts and Sciences, School of Engineering, Wharton and the School of Nursing. To receive a Fine Arts Minor students are required to take one Fine Arts Core Studio plus a second Fine Arts Studio in the same discipline, one Art History course and a selection of three Fine Arts Studio electives.
To declare a Fine Arts minor contact Matt Neff, Director Undergraduate Fine Arts (mneff@design.upenn.edu) or Kristen Goldschmidt, Undergraduate Fine Arts Coordinator (krgold@design.upenn.edu) to schedule an advising appointment.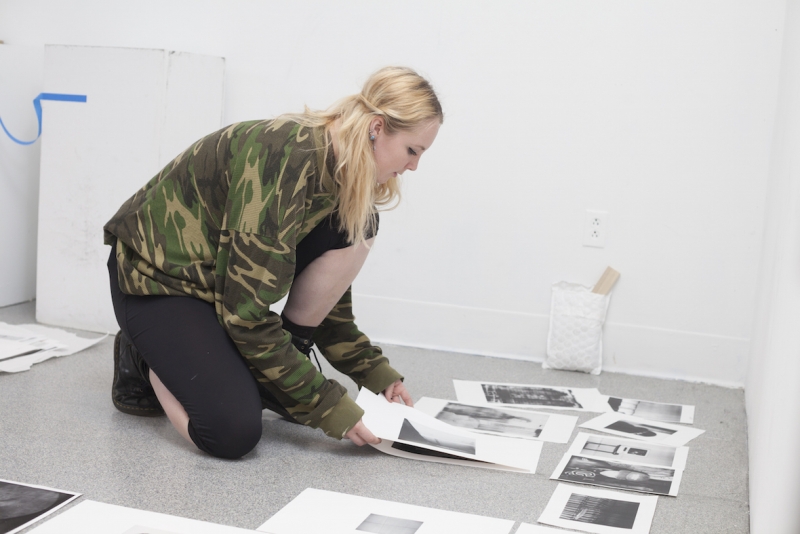 Minor Curricular Requirements

Fine Arts Core Studio Requirements (2CU)
Fine Arts Minors are required to take one core studio plus a second studio in the same discipline. Students pursuing a minor must chose one of the curriculum options listed below.
Option I
FNAR 123 Core Studio: Drawing I and
FNAR (drawing studio)
Option II
FNAR 145 Core Studio: Sculpture Practices and
FNAR (sculpture studio or ceramics studio)
Option III
FNAR 150 Core Studio: Photography Practices and
FNAR (photography studio)
Option IV
FNAR 231 Core Studio: Painting Practices and
FNAR (painting studio)
Option V
FNAR 264 Core Studio: Art, Design and Digital Culture and
FNAR (design, animation or video studio)
Art History Requirement (1CU)
Fine Arts minors must take a one Art History course. Art History course listings can be found on the Art History Department Website by clicking on the course menu.
Studio Electives (3CU)
Minors must complete three Fine Arts studio electives. Studio electives can be taken in any order as long as prerequisites are met. A complete list of fine arts studio electives can be found on the Registrar Website.