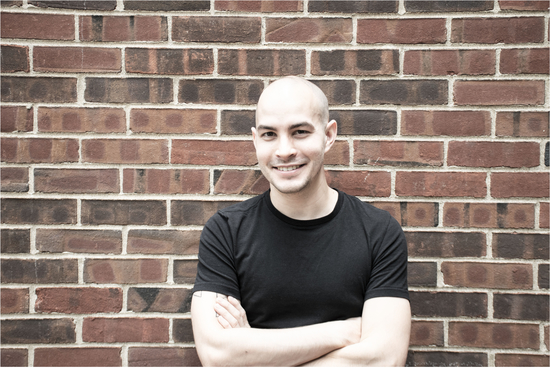 Hometown: Austin, Texas
Education Background: University of Texas San Antonio, B.S. Architecture
How did you get interested in your field?
My interest in architecture started way back in high school when SketchUp was just hitting the scene. I saw it in a Facebook ad and thought to give it a try. In my free time, I essentially began doing formal exercises through SketchUp which led to (rather superficially) modeling buildings. The rudimentary awareness I developed toward material and form sort of came to a head when I was in Seattle, Washington visiting Frank Gehry's MoPOP project. I remember feeling the seams between the wildly shaped metal panels and deciding this is really what I want to do.
What was your background prior to coming to Penn?
Before Penn, I studied Architecture at the University of Texas San Antonio. My last year, however, I took studios which operated on urban scales that pushed my interests toward urban design and landscape architecture. Following my graduation, I worked for Overland Partners Architects, a local firm in San Antonio, as an Urban Design Intern.
Why did you choose Penn?
Penn offers the best of both worlds - Architecture and Landscape Architecture programs which really push the technological and philosophical bounds of our practice. I love Penn's attitude toward a completely human-designed world. That there is nothing untouched by the human hand. This is really manifest in the student work and faculty research, such as Richard Weller's Atlas for the End of the World. Our dual-degree program was very appealing to me as I could explore both my interests in built form and holistic environmental thinking through an anthropogenic world view.
What has been your favorite class so far?
Studio of course. It's always rewarding to take everything I've learned and formulate my own agenda.
What are you learning right now that will help you in the future?
It's hard to not say everything. If I had to pin down something of particular importance, I would say precisely analyzing and interpreting our world through geospatial data. More than just "downloading GIS data" but, learning how to manipulate it to gain new perspectives on what's going on around us. This is incredibly important as everything these days must be quantifiable. It will only further solidify the legitimacy of our profession.
What do you like best about Philadelphia?
I don't need a car! Coming from Texas, where walking is almost unheard of and public transit is, to put it lightly, poor, it's great to be able to walk everywhere.
What kinds of activities and/or organizations are you involved in?
I'm currently the Editorial Assistant for LA+ Journal. This is our school's interdisciplinary journal run out of the landscape department. I'm essentially responsible for the website, marketing graphics, social media strategies, and other administrative tasks. It's a great gig. I get to be involved in the production of all the journals while I'm here at Penn.
What are your career ambitions?
Of course, I'd like to work in a highly influential firm with clear and unrelenting agendas that align with my own. I find it important that designers of future generations take far more control of our environmental trajectories and really step outside of the traditional client/architect relationships. Which, to me, is a more politically charged, aggressive practice without fear of increased liability. So, finding a firm which operates this way is ideal. And, who knows, maybe that means starting my practice.