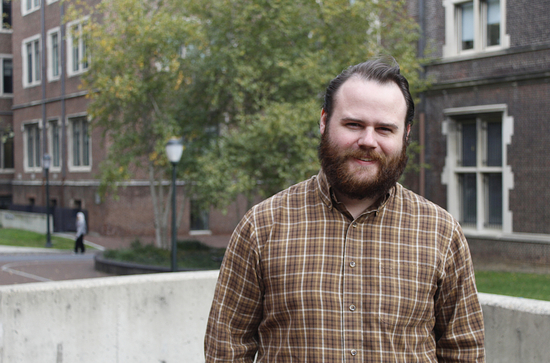 Hometown: Madison, NJ
Education Background: Bachelor of Architecture, New Jersey Institute of Technology
How did you get interested in your field?
I was fortunate enough to spend time travelling with my family when I was young. Wherever we went, we prioritized visiting significant buildings and spaces. I've always been interested in architecture and historic buildings as a result.
What was your background prior to coming to Penn?
After I graduated from NJIT I worked for several years in a small architecture firm. We had a nice variety of work, but I always enjoyed working on older buildings that needed some extra care.
Why did you choose Penn?
Penn interested me the most because of the interdisciplinary nature of the program. I have the ability here to interact with many students from varying backgrounds, and to take courses in other departments.
What has been your favorite class so far?
My favorite class so far is Contemporary Design in Historic Settings. We analyze and critique additions and interventions to historic buildings through a series of case studies and discussions.
What are you learning right now that will help you in the future?
I'm learning about how to be thoughtful where buildings are concerned. It is vital to consider the many contexts in which a building can exist and to acknowledge that in any interpretation.
What do you like best about Philadelphia?
There is an incredibly rich history in the city which makes it an excellent place to study preservation. There is no shortage of historic sites and historic buildings to visit.
What kinds of activities and/or organizations are you involved in?
I work part-time at the Center for Architectural Conservation through the week. I'm a member of the American Institute of Architects and the Preservation Alliance for Greater Philadelphia.
What are your career ambitions?
I would like to work at an architectural firm that specializes in preservation after graduation. Hopefully I'll have the opportunity to work on projects with some cultural significance.