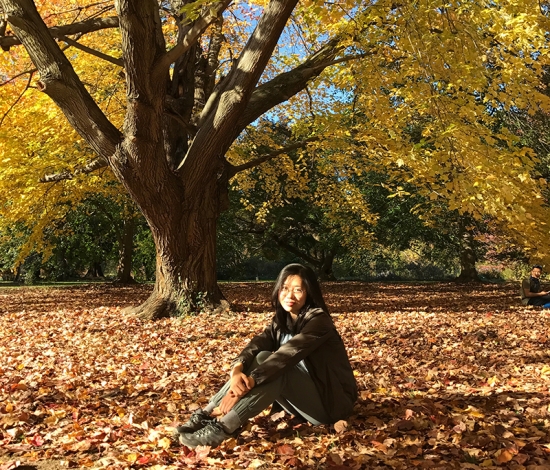 Hometown: Guangzhou, China
Education Background: South China University of Technology Bachelor of Landscape Architecture (5-year program)
Degree Program: Master of Landscape Architecture
How did you get interested in your field?
Coming from a developing country, I witnessed urban development when I grew up. Some of the developments made me confused. I decided to go to an architecture school to learn about urban and architecture. An urban study I participated in my undergraduate made me realize the deep connection between landscape and urban. So I decided to continue my graduate school in this field.
What was your background prior to coming to PennDesign?
My background is Landscape Architecture. But the first three years of my undergraduate I learnt Architecture.
Why did you choose Penn?
Penn has the best MLA program in the world!
What has been your favorite class so far?
Contemporary Urbanism and Media. I really love Contemporary Urbanism (LARP 781, Spring) given by Richard Weller and David Gouverneur. The first half of this theory class gave us an overlook of the urban development history. The second half we looked around and studied newly urban development cases around the world, especially in developing countries in South America. This class provided me a chance to know history and observe how the great ideas influenced this changing world. Media III and IV are very useful and inspiring. We used Grasshopper and GIS to do many analytical studies such as water flow, hill shade, FAR calculation, etc. Those tools we learnt in media class made my design process more efficient.
What are you learning right now that will help you in the future?
Systematic thinking. In 601 studio, we spent approximately half of the semester doing researches, trying to understand the site from every perspective. The design proposal was surgical and was based on what we learnt from those researches. In 602 studio, we tried to build up a landscape framework for both short term and long term development. It was fun because we have to think about every possibility that might occur and try to fit the situation in the landscape framework. I think those two studios offered me a way to think systematically and process the design with a strong logic.
What do you like best about Philadelphia?
Philly is a walkable city. There are a lot of museums in town and in campus. I can just walk around and visit them.
What kinds of activities and/or organizations are you involved in?
I will be the TA for Media III this semester.
What are your career ambitions?
I would love to start my own studio in my hometown and practice in public realms when I'm capable of.