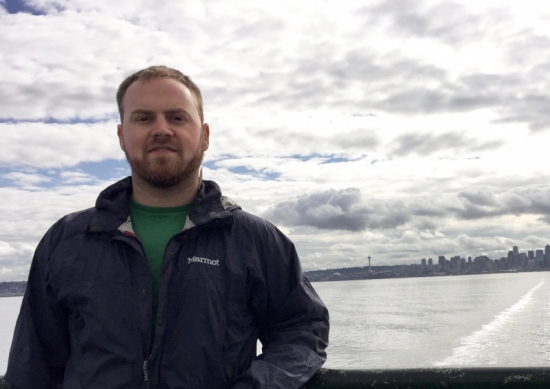 Hometown: Duncannon, PA
Education Background: Penn State, B.S. Landscape Contracting + Horticulture
Degree Program: Dual Master of City Planning and Master of Landscape Architecture
How did you get interested in your field?
I have always had a special affinity for plants and time outside. As I explored Architecture in my undergraduate studies, I became aware of the Landscape Architecture field and felt it to be a perfect combination of both the arts and sciences, both of which I was extremely attracted.
What was your background prior to coming to the Unversity of Pennsylvania Stuart Weitzman School of Design?
I was running my own landscape design + build firm here in the Philadelphia suburbs primarily with residential clients. I also have been teaching at Longwood Gardens for their Continuing Education Design Certificate Program.
Why did you choose Penn?
I chose Penn for many reasons! I could maintain the network of people I have created over the last 8-9 years. The work presented in critiques was second to none and I wanted to know how to create such beautiful work. Most importantly, though, the faculty, especially the department chair, felt both accessible and extremely responsive to the students.
What has been your favorite class so far?
My favorite course thus far was Workshop I. Sally Willig brought so much energy to the subject matter and it was a great class that got us out of studio for the day and into various ecologies across Pennsylvania and New Jersey. Between Wawa stops and bus rides, our class enjoyed both the content of the course and the comradery.
What are you learning right now that will help you in the future?
I relied heavily on hand drawing and rendering as a landscape designer prior to my start here at Penn. One of the reasons I chose Penn was because of their heavy reliance on computers and the different programs we learn within the curriculum. I have learned so much just within my first year in both studio and the media course sequences.
What do you like best about Philadelphia?
I love Philly because of its size and great food! It's a large city with lots of diversity, happenings, and green spaces. Its proximity to other major cities is extremely convenient. Housing is affordable and roads are biker friendly.
What kinds of activities and/or organizations are you involved in?
I have played on the Weitzman intramural soccer team during the spring semester and I also help out my friends in the Weitzman School Student Council set up for our Friday Happy Hours!
What are your career ambitions?
My motivation for going to grad school was to earn credentials so I could teach. My ambitions are to teach within a landscape architecture department while working for a firm. I think it's extremely valuable to be active in the field while teaching future professionals. My interests in practice range from creating resilient ecologies to providing equitable public space.