Subscribe to Design Weekly e-News
Lessons from the Field: From Site to Place to Cultural Preservation
Kleinman Forum
220 S. 34th Street
Fisher Fine Arts Library
4th Floor
Philadelphia, PA 19104
To ensure the health and safety of everyone at Weitzman events, visitors to Penn's campus are required to register in advance and complete PennOpen Campus on the day of the event. Members of the Penn community do not need to register in advance, but will be required to present a valid PennCard as well as PennOpen Pass for entry to in-person events. Please plan to arrive early. Double masking, or use of a KN95 or N95 mask, is required in Penn buildings.
What is the difference between a location and a "place"? How does a place become a cherished heritage site? Places, whether historic buildings or cultural landscapes, are made significant by their deep connection to people over time. It is this human connection that leads to cultural significance. Through the lens of Global Heritage Fund projects, we will explore the spirit of place. Using examples from the field, this talk will provide a glimpse into cultural heritage preservation today. Case studies will highlight on-going activities around grassroots initiatives and collaborations with a wide range of stakeholders that find long-term uses for historic places to benefit local communities.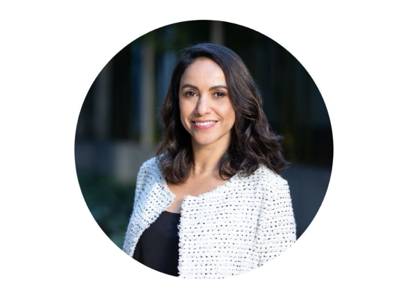 As Executive Director of Global Heritage Fund, Nada Hosking is responsible for the strategy and implementation of Global Heritage Fund's mission to positively transform communities by investing in their cultural heritage. Nada previously served as the Director of Programs and Partnerships. During her tenure, she developed and led multiple international heritage projects while building strong partnerships and collaborating with a wide range of stakeholders from governments to local communities, as well as the private sector. Nada brings a strong non-profit background to Global Heritage Fund from her work at Global Fund for Women, where she supported over 100 grantees and advisors in the MENA region working to provide women with economic opportunities and independence, improve their health and reproductive rights, and increase girls' access to education.
Nada is a Phi Beta Kappa graduate of the University of California, Berkeley. She is a trained archeologist and a 2020 National Geographic Explorer. A dual citizen of Morocco and the US, Nada has worked and lived in many regions of the world. She is fluent in English, French, and Arabic.
If you require any accessibility accommodation, such as live captioning, audio description, or a sign language interpreter, please email news@design.upenn.edu to let us know what you need. Please note, we require at least 48 hours' notice. If you register within 48 hours of this event, we won't be able to secure the appropriate accommodations.