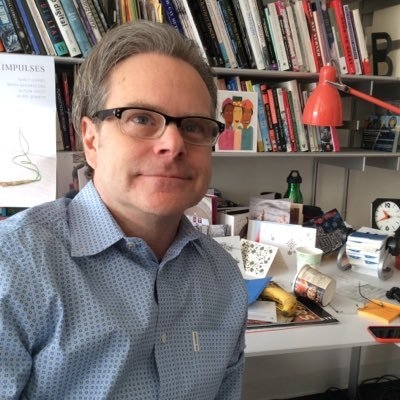 Bill Adair is director of Exhibitions and Public Programs at the Pew Center for Arts & Heritage. A 1985 graduate of the University of Pennsylvania with a BA in American history, Adair taught in the education departments at the Penn Museum of Archaeology / Anthropology and the Philadelphia History Museum. He founded an education department at the Institute of Contemporary Art (ICA) at Penn in 1988 and then earned a Masters degree in cultural planning and policy at UCLA. Before coming to the Pew Center, he was the founding Director of Education and Community Outreach at the Rosenbach Museum & Library for twelve years, developing public engagement programs for diverse audiences. Adair is on the board of directors of the American Association of State and Local History and the Attic Youth Center.
Professional Experience
Pew Center for Arts & Heritage, Pew Charitable Trusts, Philadelphia, PA, 2008-Present
Program Director
Direct Philadelphia-based granting and research program in support of excellence and imagination in the interpretation and presentation of public art, public history, and creative placemaking. Responsibilities include:
Developing and implementing a vision for the granting programs
holding constituent meetings
making frequent site visits
representing the Pew Center in the arts and cultural community
overseeing annual budget
participation in senior leadership decisions of the Pew Center
management of program staff
designing and presenting professional development activities for cultural professionals including roundtables, critiques, study trips, and workshops; direct research and publication around current issues in arts and heritage. Programming includes the design and implementation of No Idea is Too Ridiculous: A Workshop in Creative Practice
recent grantees include Scribe Video (The Great Migration Project), Philadelphia Folklore Project (Liberian Women's Chorus for Change), and Eastern State Penitentiary (Dialogues around Mass Incarceration)
co-edited book about community participation in the presentation of history entitled Letting Go? Sharing Historical Authority in a User Generated World.
Rosenbach Museum & Library, Philadelphia, PA, 1997 – 2008
Director of Education and Community Outreach
Founded department of education and community outreach. Projects included:
participated in senior management of institution: strategic planning, fundraising, supervision of staff, and departmental budget management
launched community and school partner program establishing in-depth relationships with new audiences and stakeholders
began artist-in-residence program
curated exhibitions including Look Again: African American History IS American History
launched new on-line exhibitions and digital programs
commissioned art installations interpreting Rosenbach collections by Gabriel Martinez, Tristin Lowe, Martha McDonald, Teresa Jaynes, Candy Depew, Homer Jackson, Zoe Strauss, Martha Colburn, and others
commissioned rock opera about the Rosenbach brothers
commissioned annual Dracula parade around Rittenhouse Square produced by Spiral Q Puppet Theater
began musician-in-residence program
wrote publications for young people inspired by the Rosenbach collections including Look Again: African American History IS American History, Say Cheese: The History of Photography, and Words and Wisdom: African American Literature from Slavery to the Civil Rights Movement.
Historic Resources Group, Hollywood, CA, 1994-1997
Public Programs Manager
Projects included:
Development, design, and implementation of public programs relating to the culture and history of Los Angeles
Development of interpretive plans for a variety of architecturally and historically significant buildings and neighborhoods in Los Angeles
Production of educational publications and programs for a variety of audiences including Greetings From Hollywood: A Curriculum Guide for Teachers (winner of a California Preservation Foundation award), an Internet tour of Hollywood history, The Story of Angels Flight: A Funicular Guide for the Family (winner of a Los Angeles Conservancy award), and an educational interpretation plan for Historic Dreamworks Studios.
Institute of Contemporary Art, Philadelphia, PA, 1988-1992
Curator of Education and Community Outreach
Founded department of education and community outreach at contemporary art museum; designed and implemented public programming for all audiences and ages. Projects included:
commission of artist/student collaborative projects
design of innovative after-school art classes for low-income youth
gallery teaching for all ages
family workshops inspired by exhibitions
Philadelphia Museum of Art, Philadelphia, PA, 1987-1988
National Endowment for the Arts Intern, Division of Education, School and Teacher Programs
Developed and presented a variety of public programs for all ages including:
lessons in the museum galleries for school groups
workshops for teachers and families
interpretive written materials
lectures in the museum galleries for adults.
University of Pennsylvania Museum of Archaeology/Anthropology, Philadelphia PA, 1985-1987
Coordinator of Young People's Programs, Department of Education
Projects included:
programs for school students and teachers
docent training
writing of interpretive materials for schools and families.
Education
University of California, Los Angeles, 1995
Graduate School of Public Policy and Social Research
Master of Arts, Urban Cultural Planning
Focus of research and study: connecting the arts to urban communities, public art, historic preservation, creative placemaking.
University of Pennsylvania, Philadelphia, 1985
Bachelor of Arts, American History. Thesis: What a Blob: Pop Culture, Art, and Politics in 1950s America.
Wharton Cultural Management Project, Wharton School, University of Pennsylvania, various
Course work in project management, program evaluation, and strategic planning.
Professional and Volunteer Affiliations
Member, Board of Directors, American Association of State of Local History (AASLH)
President, Board of Directors, The Attic Youth Center
Former member, Board of Directors, Philadelphia Dance Projects
Former member, Board of Directors, Spiral Q Puppet Theater
Former member, Board of Directors, Arcadia University Art Gallery
Selected National and Local Speaking Engagements
Grantmakers in the Arts Annual Conference
Speaker: No Idea Is Too Ridiculous: Cultivating Creativity in Museums and Archives
American Alliance of Museums Annual Meeting
Panel moderator: Museums, Community, and Sharing Authority
American Association of State and Local History Annual Meeting
Panel moderator: New Technology as a Democratizing Force in Arts and Culture
New York State Council on the Arts, New York, NY
Panelist: Welcoming New Perspectives into Your Museum
Museum Council of Philadelphia and the Delaware Valley Annual Meeting
Speaker: Engaging Audiences with New Methods of Interpretation
Philadelphia Arts in Education Partnership Annual Meeting
Speaker: Successful Museum/Community Partnerships
Institute of Museum and Library Services, Washington, D.C.
Peer Reviewer: Museum Projects
Peer Reviewer: Museums in the Community
Peer Reviewer: Projects in New Technology