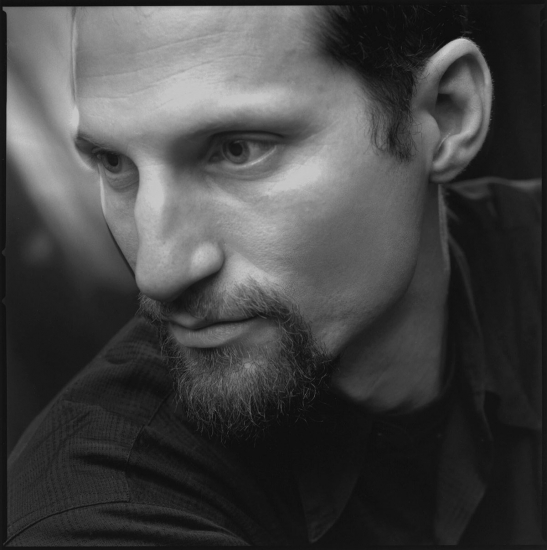 Biography:
Vincent D. Feldman's practice is project based. It involves a vigorous creative and academic embrace of aspects of the built environment that can generate meaningful reflection on who we were, are now and hope to be as a culture. His passion and embrace for the architectural image captured in formats ranging from field and project documentation to fine art installation generate rewarding discoveries and appeals to a wide audience.
Feldman's project on Philadelphia was published in 2014. City Abandoned: Charting the Loss of Civic Institutions in Philadelphia compiled the work of 13 years of photography within the neighborhoods of Philadelphia which suffered under a decades long policy of federal redlining, disinvestment and the failure to enforce its historic preservation codes and policy. This work received awards from the Preservation Alliance for Greater Philadelphia and AIA for its support of education and advocacy of historic preservation and by Graphis International for its design.
He is currently involved in producing Tokyo Mo-dan: The Enduring Legacy of Modern Architecture in Tokyo. Feldman's work is collected by the Philadelphia Museum of Art, The Smithsonian, and other major institutions. He is a 2001 recipient of the Pew Fellowship in the Arts. He lectures in historic preservation course Documentation II: Heritage Recording and Site Analysis (HSPV 601-001).
Recent Solo Exhibitions:
Ours to Lose: Places in West Philadelphia at risk of being forgotten, Slought Gallery, University of Pennsylvania, May 5th - June 5th, 2018.
City Abandoned, Selected Photographs by Vincent D. Feldman, The Athenaeum of Philadelphia, September 11th-October 31st, 2015.
City Abandoned, Hamilton and Arronson Galleries, University of the Arts, January 17 - February 7, 2015.
Currently twenty photographs from Tokyo Mo-dan are being shown at the Kroiz Gallery, The Architectural Archives, as part of Critical Abstractions, Modern Architecture in Japan, 1868 to 2018, through September 25th.