Free Adobe License to Current Penn Students Affected by COVID-19
As a result of campus closure, student access to Adobe Creative Cloud in labs and classrooms is not available. Adobe has provided temporary at-home access until July 6th, 2020 for impacted students and faculty, so that they can continue their work remotely.
Please follow the instructions below to enable access to Creative Cloud Desktop Apps on your personal device. These licenses do not include any additional access to Creative Cloud Libraries, Creative Cloud Assets or shared files and workflows. Files should be saved locally.
Before Activating Your Account
In order to activate your account, you may need to make an adjustment to your entry in the Penn Directory. Your email address needs to be visible in the public directory for this verification, otherwise the process will fail.
Follow these steps to make your email address visible in the directory:

Visit the Penn directory here.

Click the Login link in the upper-right corner and login with your PennKey.

Follow the instructions here to update your directory listing.
Note Step 4. Select information for the Public View. Adjust your account so that your email address is available in the public directory and save the changes. NOTE: Make sure your listed email is set to your "pennkey@upenn.edu" email ONLY, otherwise the Adobe license will not work.

Wait about two hours, then try again to create your Adobe account.

NOTE: Once you have your Adobe account, you can remove your address from the public directory if you wish.
Step-by-Step Walkthrough for Account Setup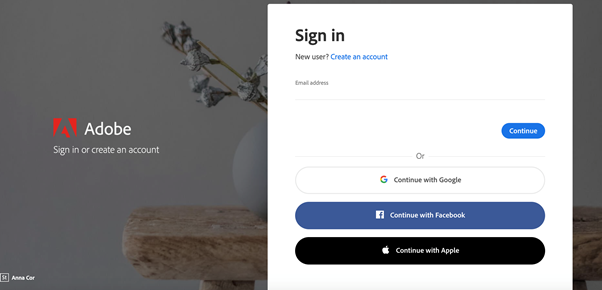 Visit https://creativecloud.adobe.com and use your school credentials (pennkey@upenn.edu) to sign in.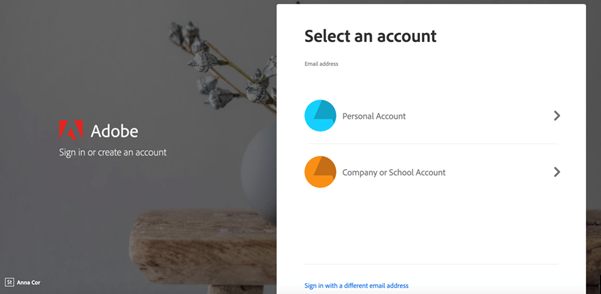 If prompted, select Company or School Account.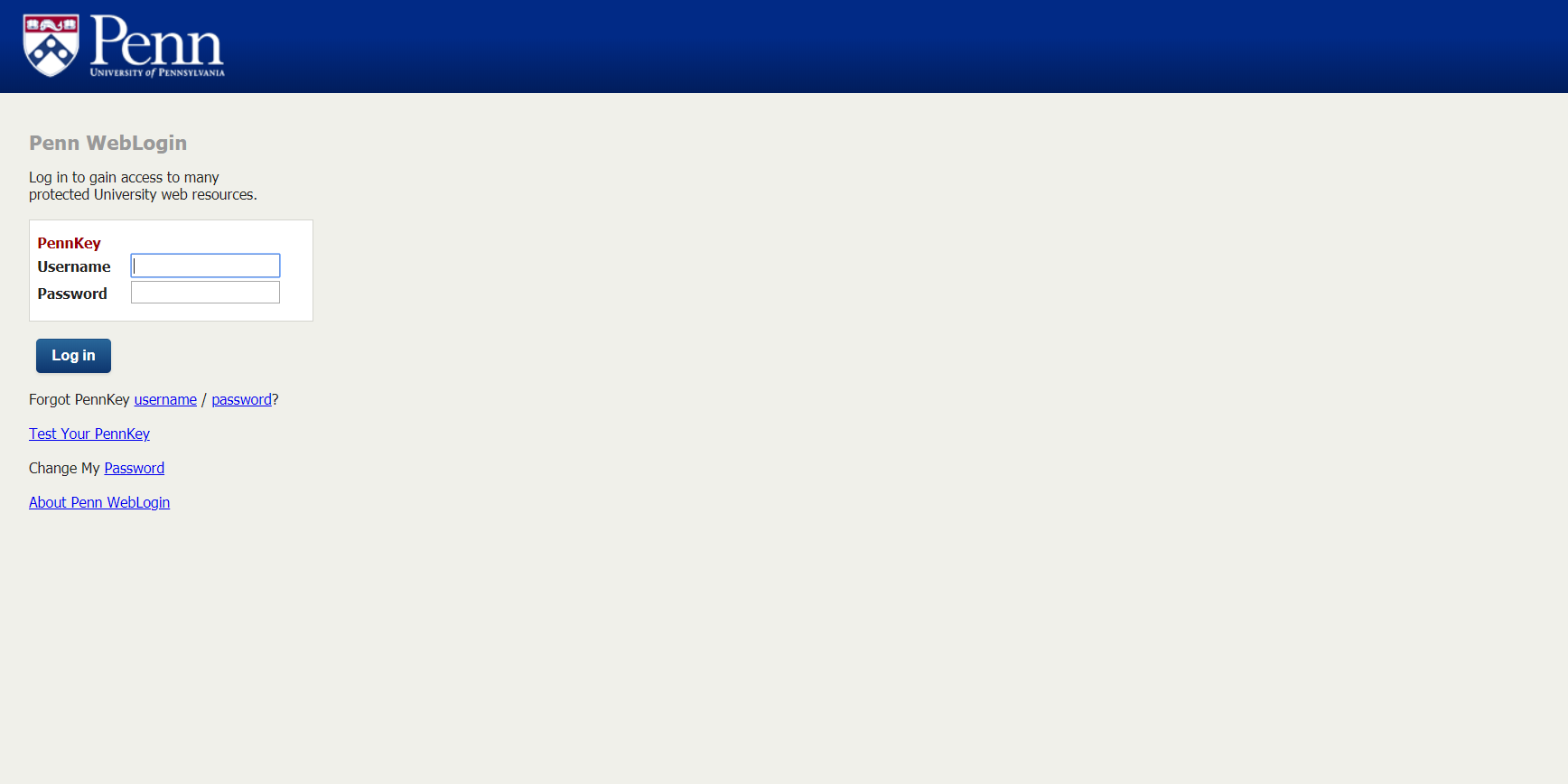 Provide your PennKey and password.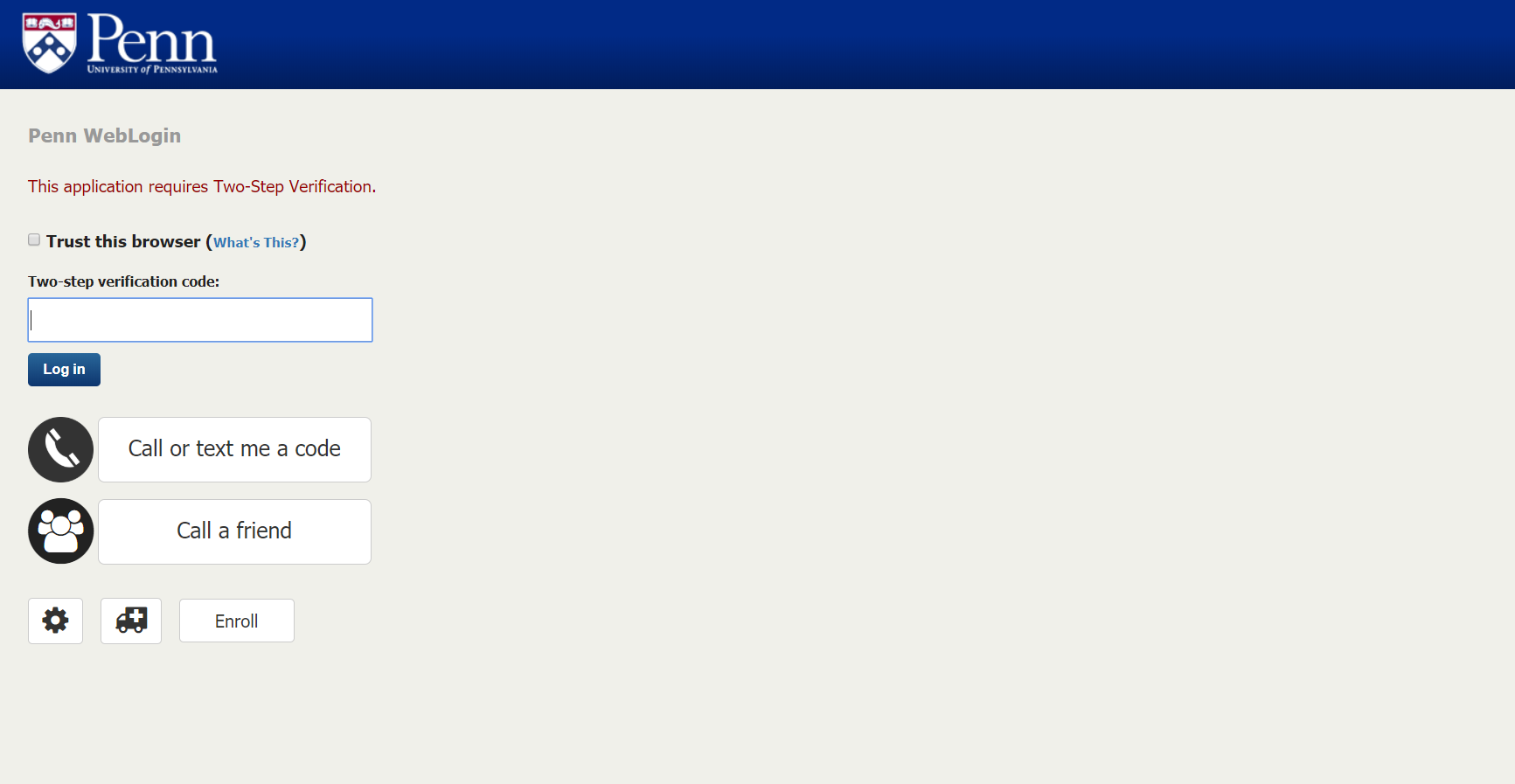 Provide two factor authentication.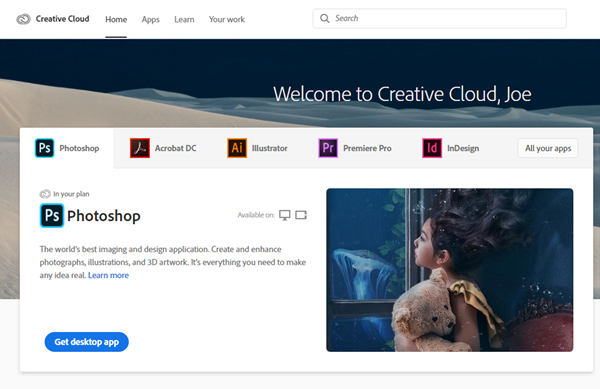 From the Creative Cloud website, browse for and download your desired app. Click Apps on the top of the page to view all apps.
For more information on how to download or install apps, see Download and Install Creative Cloud apps.
For Higher Education students to continue developing skills, Adobe offers free "Daily Creative Challenges". These are guided projects where participants receive creative prompts and connect with pros, mentors, and other students for feedback and support. Click on the app name to learn more: Photoshop, XD and Illustrator. Also, for inspiration and over-the-shoulder learning, watch pros share their creative process on Adobe Live daily at www.behance.net/adobelive.
For faculty seeking to engage students during campus closures, Adobe has curated resources to help them discover inspiring projects, best practices, and new ideas so they can continue to drive valuable learning in virtual environments. For more information on Adobe's distance learning resources please click here.
Which Adobe ID Do I Use?
How do I login?
Enter your Adobe ID username, then hit enter
You will be redirected to the PennKey login
Login with your PennKey username and password
What If I Can't Login?
Email ithelp@design.upenn.edu and include:
Your PennKey
The Adobe ID Email you were using to try to login
Can I Use the Adobe ID I Created for My Classes?
In short, no. Due to the number of accounts that need to be setup, we had to enable access using PennKey, in a standardized way.
If I already Have a Subscription, Can I Use That Instead?
Yes! You are not required to use the adobe account that we provisioned – it's an additional resource available for you to use!
How Long Does this Subscription Last?
Adobe has enabled the subscriptions through May 31, 2020. At this time, we have no additional information regarding Adobe extending licenses.
How Do I Get Help?
Please email ithelp@design.upenn.edu or submit a help ticket.