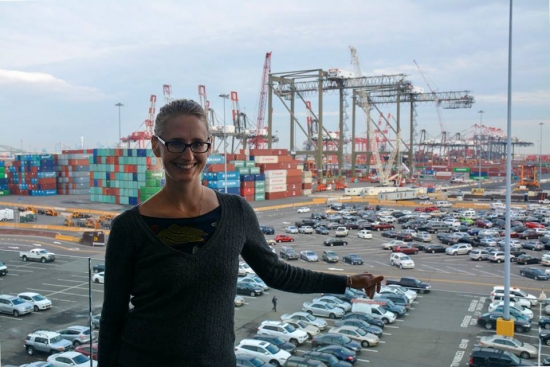 M.L.A. University of Pennsylvania (2005)
B.S. Landscape Horticulture with concentration in Design and Construction, magna cum laude, Colorado State University (2002)
Kira Appelhans is a landscape architect who fell in love with printmaking while pursuing her MLA at the University of Pennsylvania. Kira was an Associate at Balmori Associates where she worked on projects ranging from the Bilbao Campa to New York rooftops. Her current work, which began with a fellowship at the MacDowell Colony, explores the potential for using printmaking as an integral part of the design process and as a means to express the ephemeral qualities of the landscape.
Kira's writing and work has been published in numerous magazines including Topos (2010) and A+T (Spain, 2006). Her work has been shown in the Museum of Modern Art as part of the 2010 Rising Currents design workshop and in a solo exhibition at the University of Manitoba (Shifting Ground, 2011). Kira has taught at Parsons, The New School for Design and in the Masters of Landscape Architecture program at the University of Texas, Austin. You can see more of her work on her website working-earth.com.