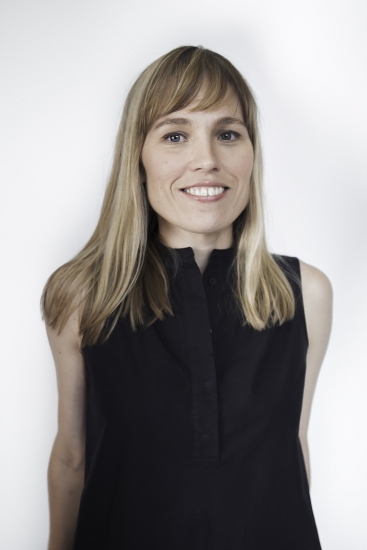 M.L.A. and M.Arch., University of Pennsylvania
B.A., Fordham University
Megan is a licensed landscape architect and partner at PORT Urbanism, where she is currently leading the office's work on Eakins Oval and the Benjamin Franklin Parkway for the Fairmount Park Conservancy and Philadelphia Parks and Recreation. She is also the partner in charge of the design of Fort Dickerson Quarry Lake in Knoxville, Tennessee.
Megan joned PORT after eight years at James Corner Field Operations, where she was the project manager and lead designer for the regeneration of Nicollet Mall, a 12-block commercial and pedestrian corridor in downtown Minneapolis; lead designer for the second phase of Section 3 of New York's High Line park; and lead designer for the Seattle Central Waterfront Master Plan. In 2014, she led JCFO's winning competition entry for the redesign and expansion of the Presidio National Park in San Francisco.
Megan holds masters degrees in both Landscape Architecture (M.L.A.) and Architecture (M.Arch.) from the University of Pennsylvania where she was awarded the Ian McHarg Prize for Excellence in Ecological Design (First in Class), an American Society of Landscape Architects Certificate of Honor, and the Kohn Pederson Fox Traveling Fellowship. She also holds a BA from Fordham University.
Megan is currently a Lecturer in the Department of Landscape Architecture at the University of Pennsylvania Stuart Weitzman School of Design. Previously, she was a Lecturer at the Yale School of Architecture, where she taught graduate design studios in architecture and urban design. Megan is co-editor of Via: DIRT (MIT Press, 2012), an edited volume that critically explores landscape's role in contemporary design practice.