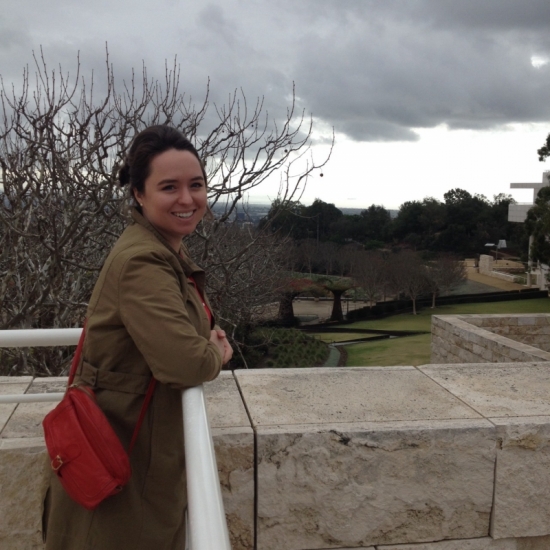 Master of Landscape Architecture
Name : Karli Scott
Hometown: Naugatuck, CT
Education Background: BSLA from Cornell University
Degree Program: Master of Landscape Architecture, 2-year student
How did you get interested in your field?
I always wanted to be an artist like my mother. But when it came time to think about a career, I was torn between my interests in art, calculus, earth sciences, car design, technology, horticulture, and storytelling. Luckily, my mother knew a landscape architect and introduced me to the field through a stack of Landscape Architecture Magazines. After doing some research and doing a summer internship, I found the complexity, multiplicity, and interdisciplinary nature of the field to be a perfect fit for me.
What was your background prior to coming to the University of Pennsylvania Stuart Weitzman School of Design?
I've worked as a landscape designer and junior planner for both small residential design firms, and a large corporate design firm. I've been lucky to work on small budget, design and build projects, high-end residential masterplans, luxury resort designs, and hospitality master plans around the world. I worked for 3 years between my degree at Cornell and my time at Penn, and found it immensely rewarding to have work experience before attending graduate school.
Why did you choose Penn?
I chose Penn because the School of Design houses Architects and Landscape Architects in the same building. I liked the opportunity to mingle and collaborate with Architects, but was pleased to find the opportunity to work with City Planning and History Preservation students too. It makes casual conversations dynamic and informative as we exchange ideas and experiences from different disciplines. And Happy Hour is a great time to make introductions across disciplines!
What has been your favorite class so far?
Media III and Media IV have been my favorite classes. I used Rhino and Manifold GIS before coming to Penn, but these courses taught me how to utilize ArcGIS and Grasshopper to push my method of site analysis and accelerate the process of developing design permutations. It's become incredibly helpful in developing a workflow that can accommodate change.
What are you learning right now that will help you in the future?
Penn has cracked open my understanding of the world. Our theory courses have been incredibly thought provoking and our studios challenge "traditional" methods of design. I feel that I have a new perspective for my role in design, and am incredibly excited for the opportunities to create change.
What do you like best about Philadelphia?
Philadelphia is a great city. It's affordable for students and it is just the right size to experience multiple scales of urbanity in a single day of walking. We're also lucky to have so many good places to eat, the beautiful Schuylkill River waterfront park, and amazing pop-up parks in the summer.
What kinds of activities and/or organizations are you involved in?
Outside of Meyerson, I am on the Executive Stewardship Committee for Geotourism of the Scenic, Wild Delaware River. Community organizations from this region have partnered with National Geographic, the NPS, and the NRDC to promote sustainable tourism in the Northern Region of the Delaware River. Right now, we're working on mapping regional efforts for land conservation and recreation trails, finding ways to promote their funding and development.
What are your career ambitions?
I'm not exactly sure where I want to go, or what exactly I want to do. However, I'm confident that I will be able to work anywhere in the world, at any scope, with the skills I've gathered at Penn.
E-Mail Address that we may use for prospective applicants to correspond with you: