Subscribe to Design Weekly e-News
Posted September 13, 2016
Field Notes: Conserving Bronze Age Sites in Greece
To many, Greece is the home of western civilization as it is the origin of such thinkers as Plato and Aristotle, democracy, and endlessly imitated Classical architecture. Yet more than 1,000 years earlier than all of that, Greece was home to the Minoans, a truly impressive Bronze Age people who traded goods to all corners of the Mediterranean, used written language, crafted the first known 3D representation of a human body in motion (to impressively realistic effect), and were peaceful – no weapons of war have been found.
Until the last few decades, research into the Minoan society (or any pre-Classical population) was easily overshadowed by the gobs of money pouring in to reveal more about Classical Greece. Luckily, that is changing. Archaeological excavations of pre-Classical Greece are taking place all over the country, and this summer three other Penn students and I got to take part in the conservation of two of these 4,000 year old sites.
The trip was led fearlessly by the indomitable Stefania Chlouveraki, an energetic conservator of mosaics and archaeological sites and a professor at the Technological Institute of Athens, who brought four of her bright Greek students along for the trip.
Our month of work centered around conserving the sites of Pseira and Mochlos, two small Minoan island settlements that have been exposed by archaeological excavations for over 100 years. The rubble and earth architecture, now exposed to the elements, has been subjected to harsh sea winds, winter rains, steep elevations, and uncontrolled visitation for decades, and hence the walls of the homes in the settlement are either at risk of collapsing or already partially collapsed. Once they are gone, the ability to understand the architecture of these Bronze Age people will be gone forever.
At Pseira, our team tackled performing a conditions assessment of the settlement in order to create a prioritization system that will allow future conservation efforts to focus on the most at-risk areas first. We took photos of each elevation of each wall, assigned risk values to each deterioration condition (like collapses, leaning walls, cracked stones, etc.), and documented the presence of any conservation mortars that had previously been used at the site.
At Mochlos, where a conditions assessment has already taken place, we set out to apply a specially formulated conservation mortar to a section of at-risk walls. This mortar uses a high proportion of the local earth in order to more closely mimic the original mortar's color and its performance properties, but with additives that help make the mortar stronger, in order to withstand the continued exposure. There's no better way to get a sense for mortar than by getting your hands dirty and applying it yourself.
Each day began early, ended late, and was filled with Cretan sunshine. I think I can speak for my classmates in saying that the experience was eye-opening, inspirational, and unforgettable. It didn't hurt that we were able to swim back home from work every day through the cobalt Aegean Sea.
Lucy Midelfort is a second year student in the Graduate Program in Historic Preservation at PennDesign. A native of Charlottesville, Virginia, her primary preservation interests are in architectural finishes, murals, and archaeological sites.
Related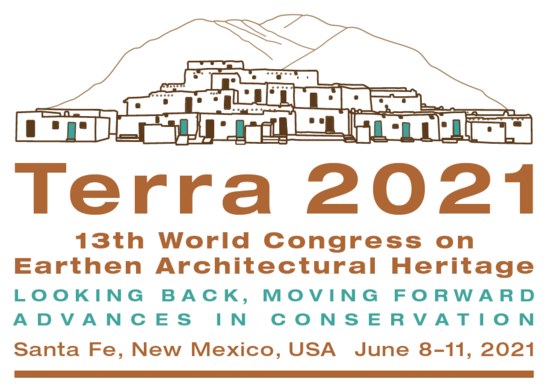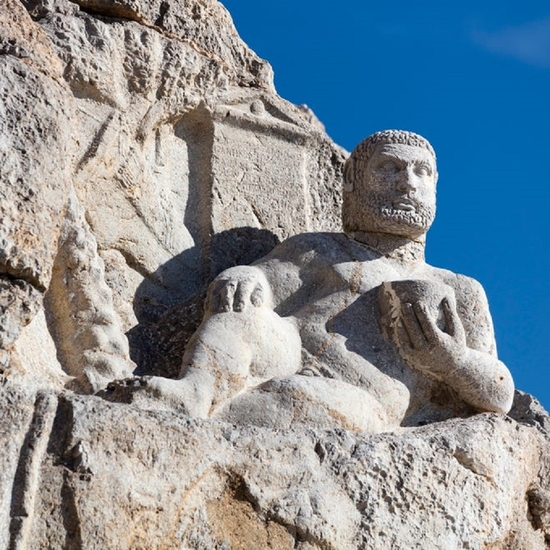 Bisotun, in western Iran's Kermanshah province, is notable for its inscription carved on a limestone cliff. "It is unique, being the only known monumental text of the Achaemenids to document a specific historic event, that of the re-establishment of the empire by Darius I the Great," according to UNESCO. Image Bisotun AG-ChapelHill, Getty Images/iStockphoto