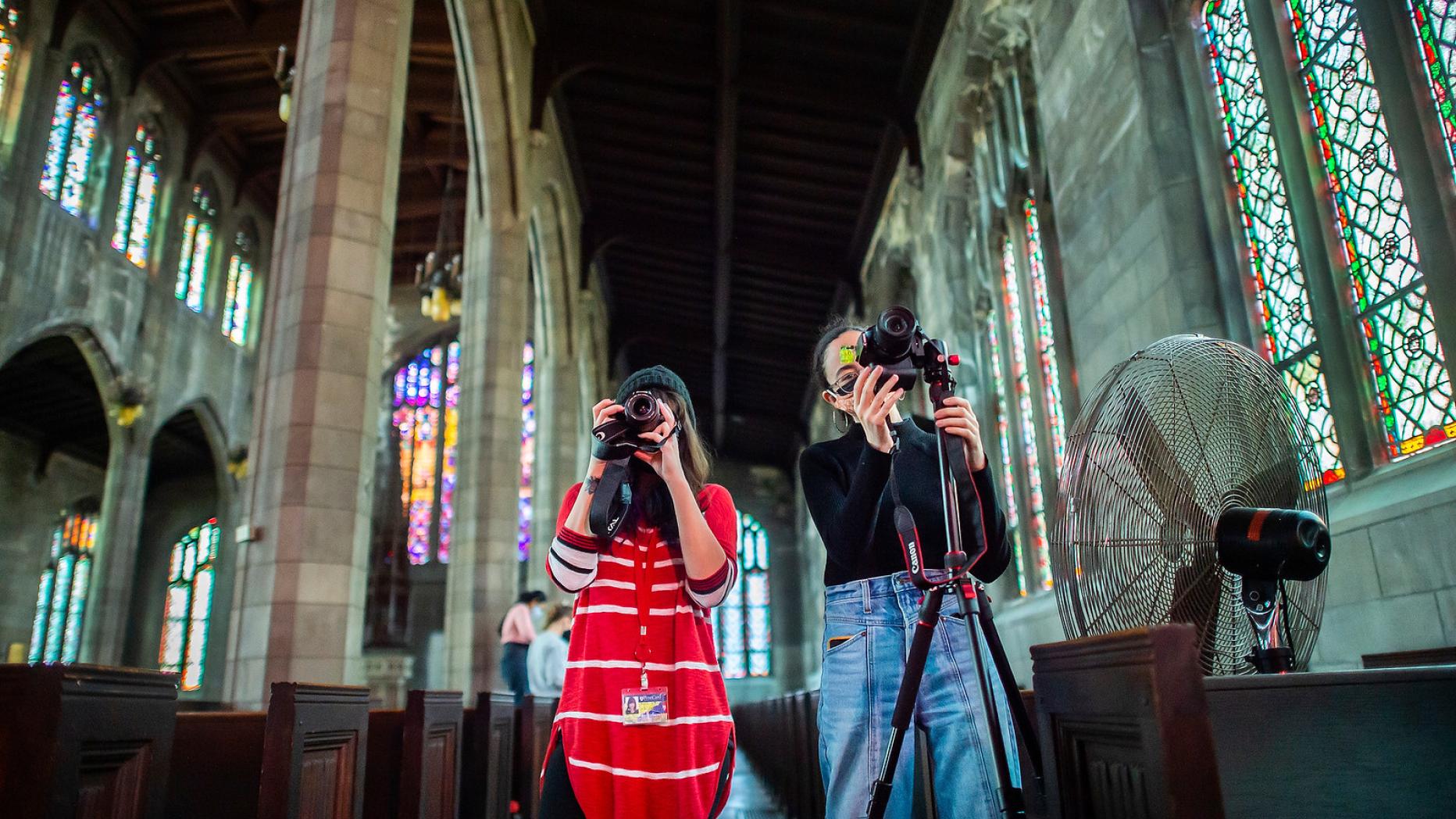 Carly Adler (MSHP '22) and Hillary Morales Robles (MSHP/ARCH '22) take photographs and document the interior of Holy Apostles and the Mediator Episcopal Church (HAM), a historically African American parish located in West Philadelphia.
Alison Cavicchio (MSHP '22) diagrams major themes in her thesis, "An Evaluation of Shelter Coating as a Preventive Conservation Method for Earthen Sites".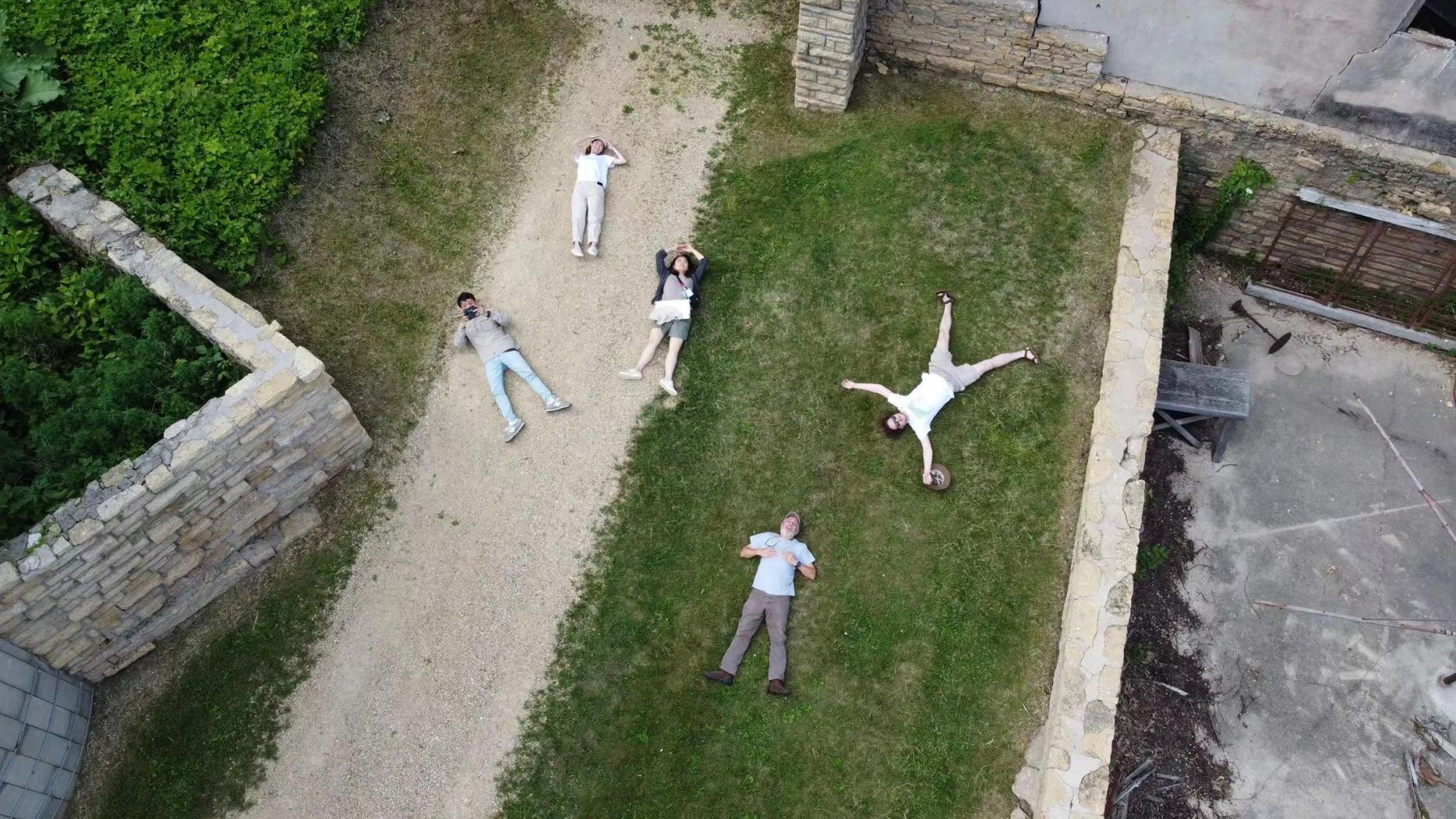 Students have fun practicing drone photography during their summer internship at Frank Lloyd Wright's Taliesin Midway Barns in Wisconsin. Clockwise: Qianhui Ni (MSHP '23), Yi-Ju Chen (MSHP '23), Colin Cohan (MSHP '23), John Hinchman (Lecturer and MSHP '01), and Shixin Zhao (MSHP '23).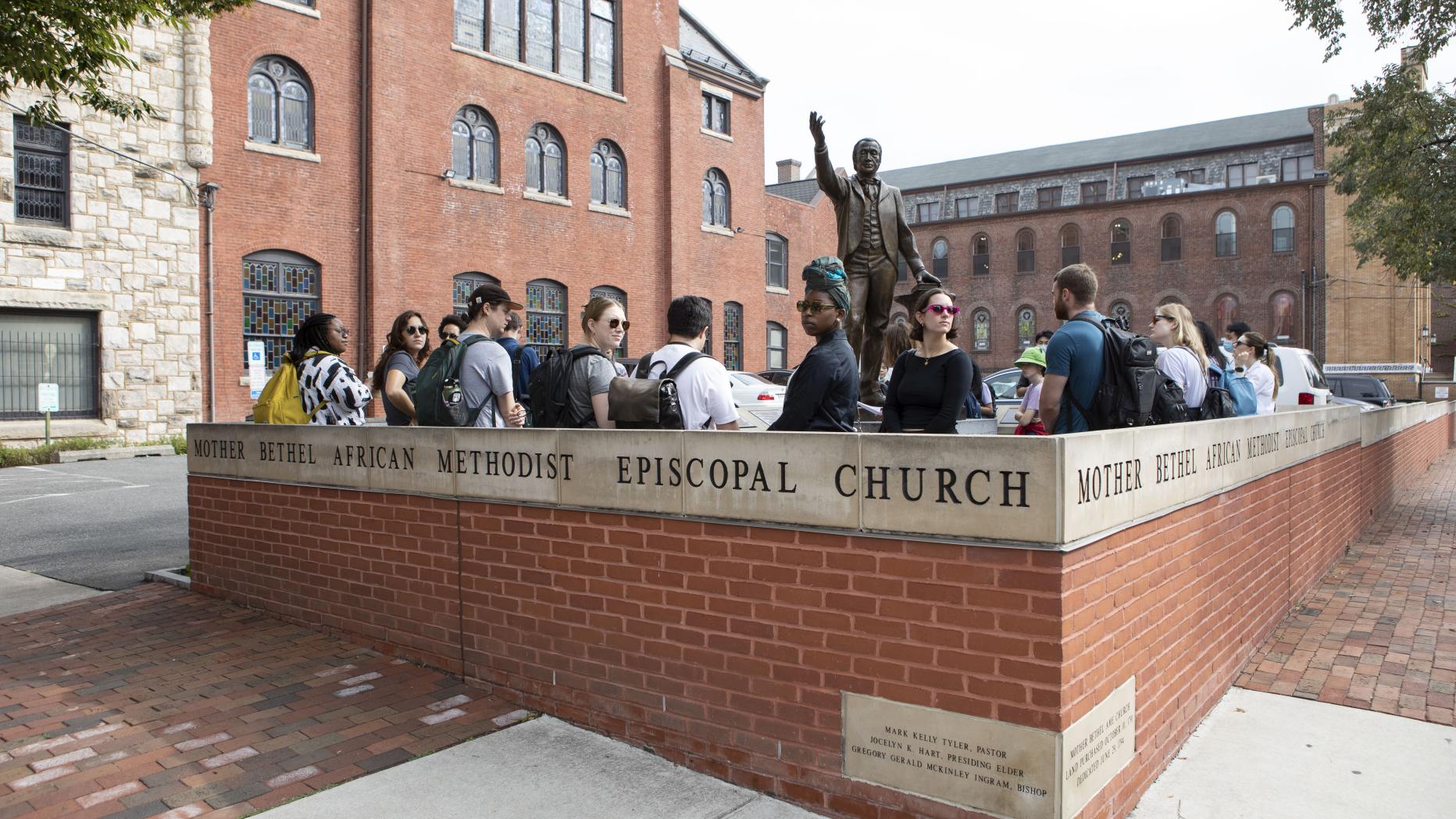 First-year Historic Preservation students on a site visit at Mother Bethel African Methodist Episcopal Church. Founded in 1787, the church rests upon the oldest parcel of land in the United States continuously owned by African-Americans and is the mother church of the nation's first black denomination.