Subscribe to Design Weekly e-News
PennDesign Alumni, Faculty Named 2016 AIA Fellows
The 2016 Jury of Fellows from the American Institute of Architects (AIA) elevated 149 AIA members to its prestigious College of Fellows, including University of Pennsylvania School of Design alumni Mary Buchanan Brush (MSHP'91); David Mark Riz (M.Arch'90); Scott Simons (M.Arch'80); and Daniel Watch (MCP'86) as well as PennDesign Lecturer Dan Wood. Alumna Denise Scott Brown (MCP'60, MArch'65) has been elevated to honorary fellowship by virtue of receiving the AIA Gold Medal.
Out of a total AIA membership of more than 88,000, there are over 3,200 members distinguished with this honor.
The Fellowship program was developed, according to the AIA's announcement, "to elevate those architects who have made a significant contribution to architecture and society" on a national level. Election to fellowship recognizes the achievements of architects not only as individuals, but also as citizens.
The 2016 Fellows will be honored at an investiture ceremony at the AIA Convention 2016 in Philadelphia.
The complete list of new AIA Fellows is online at AIA.org.
Related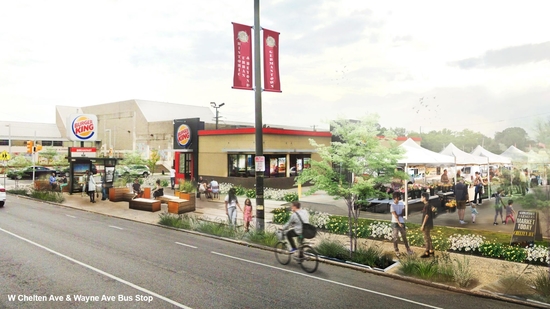 Integrate transit stops with public spaces to establish major HUBs as community gathering center. Improve streetscapes with uniform trees and planters. Install street amenities such as banners on light poles to establish and reinforce sense of place. Encourage outdoor seating to enhance street vibrancy and sense of security.