Subscribe to Design Weekly e-News
Laura Colagrande (MArch'18) Makes Forbes 30 Under 30
Recent Weitzman graduate Laura Colagrande (MArch'18) and Wharton graduate Haley Russell (W'18) landed on the Forbes 30 Under 30 list in honor of their startup Chippin, which sells pet food made from sustainable proteins like cricket powder.
Colagrande and Russell met through Penn's Integrated Product Design (IPD) program, which connects students from the School of Engineering and Applied Science, the Wharton School, and the School of Design to collaborate on innovative new products and experiences.
In 2018, Chippin won $55,000 from Penn's third annual iDesign Prize competition, which helped launch the product in stores and online.
Related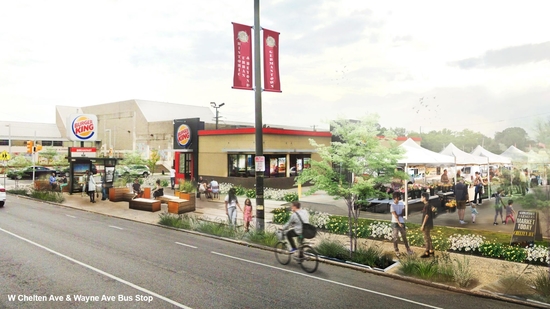 Integrate transit stops with public spaces to establish major HUBs as community gathering center. Improve streetscapes with uniform trees and planters. Install street amenities such as banners on light poles to establish and reinforce sense of place. Encourage outdoor seating to enhance street vibrancy and sense of security.