About
The Rowhouse City Symposium examines the history and development of the rowhouse in Philadelphia, and critically evaluates its current conditions, and identify the inherent advantages and challenges associated with its preservation in a 21st-century context.
Organized by the Graduate Program in Historic Preservation at the Weitzman School of Design, University of Pennsylvania, and the Association for Preservation Technology - Delaware Valley Chapter.
AIA Continuing Education credits are available for both days of the symposium. 5 LU credits are available for day one and 5 LU credits are available for day two. Just bring your AIA card to check in.
Current List of Speakers
Day One October 7, 2022 | The Rowhouse & Its Context: History, Development, Culture, Typology
Charles Duff (Jubilee Baltimore): "The North Atlantic Cities: An International Region of Architecture and City Design With its Centers in London, Amsterdam, and Philadelphia"
Ted Maust (Elfreth's Alley): "The Homes of Elfreth's Alley as Early Philadelphia Row Houses"
Jeffrey Cohen (Bryn Mawr College): "Fire's Collateral Gift to History: Seeing Rowhouses Through the Lens of Old Insurance Surveys"
Kim Hoagland (Michigan Technological University): "D.C. Rules! Building Regulations in the Nation's Capital"
Paul Hirshorn (Drexel University): "A Comparative Study of Philadelphia Rowhouses"
Donna Rilling (Stony Brook University (SUNY)): "The 'Poorer Class of the People of Colour in West Philadelphia' Build"
Amy Hillier (University of Pennsylvania): "Du Bois's Investigation of Philadelphia's Seventh Ward"
Bruce Laverty (The Athenaeum of Philadelphia): "Mining Rowhouse Gold: Old Collections Newly Accessible"
Andrew Dolkart (Columbia University): "The Philadelphia Rowhouse Reborn"
Francesca Ammon (University of Pennsylvania): "Preserving Society Hill: Mapping the Sites and Stories of Change in an Urban Renewal Neighborhood"
Brian Phillips, FAIA (ISA - Interface Studio Architects): "Field Notes from a Rowhouse City Architect"
Day Two October 8, 2022 | Preservation & Adaptation: Practice & Future Strategies
Nikil Saval (PA State Senator): "SB1135 The Whole-Home Repairs Act of 2022: Preserving the Philadelphia Rowhouse and the Rural Farmhouse"
Jill Roberts (Clarifi) and Jane Allen (Office of Nikil Saval): "Preserving the Rowhouse City, House by House: The Healthy Rowhouse Project and Restore Repair Renew / Overcoming Local, State, and National Political Divides to Fund Home Repair"
Liz Robinson (Philadelphia Solar Energy Association): "Can Philadelphia Become the City of Carbon Free Rowhome?"
Paul Thompson, AIA, CPHC (BluPath): "Current Trends in Passive Rowhouse Design"
Mike Hauptman, AIA (Brawer & Hauptman Architects): "Queen Village—Philadelphia's First Neighborhood Conservation District"
Preservation Case Study Pecha Kucha Presentations featuring APT-DVC Members
Timothy Lynch, PE and Justin Spivey, PE (Wiss, Janney, Elstner Associates): "Structural Challenges of Shared-Wall Buildings"
Panel Discussion: "The Future of the Philadelphia Rowhouse," moderated by Inga Saffron (The Philadelphia Inquirer)

Moderator: Inga Saffron (The Philadelphia Inquirer)
Panelists: Kathy Dowdell (Farragut Street Architects), David Perri (formerly Department of Licences & Inspections), Ian Smith (Ian Smith Design Group), & Ken Weinstein (Philly Office Retail)
Co-Presenter

Sponsors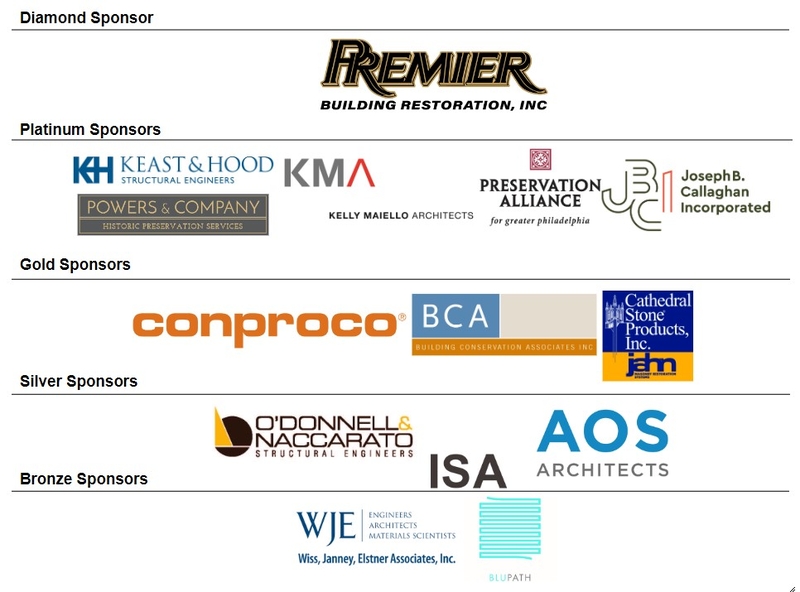 If you require any accessibility accommodation, such as live captioning, audio description, or a sign language interpreter, please email news@design.upenn.edu to let us know what you need. Please note, we require at least 48 hours' notice. If you register within 48 hours of this event, we won't be able to secure the appropriate accommodations.