About
Debates on Syria's reconstruction have already started to emerge, often concomitant with new waves of violence, re-destruction and social exclusion. These debates are shaped by the elite and the powerful and sometimes by local architects, but in most cases their visions and projects fail to engage with ordinary Syrians, neglecting their struggle, suffering, aspirations and hopes for the future of Syria. Given this neglect, this paper brings the voices of Syrians to the debate on reconstruction and destruction of Syria in an attempt to link them to the fortunes of new architecture, and more broadly, the New Syria. The paper builds on a series of interviews with Syrians inside and outside Syria and emphasises on the importance of drawing on the voices of Syrians now, before major reconstruction has begun. With the lack of adequate voices of citizens, it is crucial to engage with Syrian communities to give them the right to be heard regarding their towns and cities at the time of imagining and re-imagining Syria and its future reconstruction. The paper shows how reconstruction could be destructive and exclusive, and how it could be used as a tool of punishment and violence. It provides insights and perspectives for intellectuals, policymakers, architects and activists interested in exploring alternatives to reconstruing forms of Syria without being narrowed to the formulation of 'heritage'.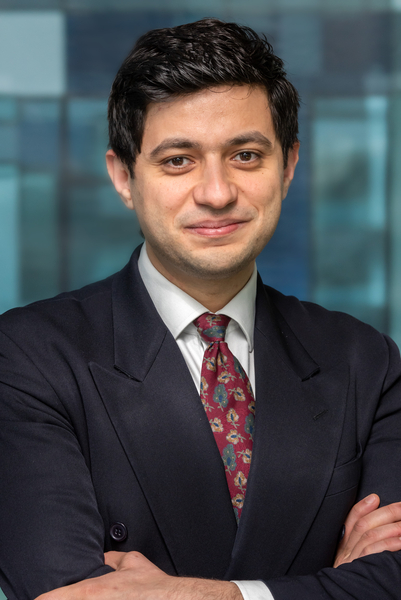 Dr. Ammar Azzouz is a London based architect working for Arup. He holds a PhD in architecture from the University of Bath, UK. Before moving to the UK, Ammar completed a Bachelor of Architecture at Al-Baath University, Homs, Syria where he was the top graduate of the year (Hons, first class). He is a Collective member of CITY journal and an Editor at Arab Urbanism. His articles have been published by different platforms including the New Statesman, the Conversation, and the Independent.
This event is part of the Ruins and Reconstruction roundtable series, curated by Penn Integrates Knowledge Professor Lynn Meskell. For more events in the series, visit the Graduate Program in Historic Preservation's Calendar of Events.
If you require any accessibility accommodation, such as live captioning, audio description, or a sign language interpreter, please email news@design.upenn.edu to let us know what you need. Please note, we require at least 48 hours' notice. If you register within 48 hours of this event, we won't be able to secure the appropriate accommodations.