Subscribe to Design Weekly e-News
Lucia Allais: The Protective Image
Kleinman Forum
220 S. 34th Street
Fisher Fine Arts Library
4th Floor
Philadelphia, PA 19104
During World War I and World War II, innumerable monuments across Europe were systematically protected behind elaborate structures of wood, sandbags, brick, sometimes even concrete, and then photographed in this armored state. This lecture explores the history of these protective works, and of their surrounding legal, technical, and aesthetic discourses. The story begins with the protection of the Elgin Marbles in 1915, continues with Paul Clemen's treatise about the Kunstschutz in World War I, onto the junta of architects who assembled during the Spanish Civil War, who provided the basis for the norms prescribed by the League of Nations in the 1930s, and concludes with the efforts that were conducted in parallel by French, Italian and German arts administrations between 1939 and 1945. The legacy of these norms continues today, and were especially on display during the most recent Syrian conflict. Far from rendering monuments invisible, these protective structures operate a striking enhancement, turning mostly ornate historic architecture into abstract prismatic surfaces. More than images of protection, they constituted "protective images", or modern-day apotropeias: images that have the aesthetic power to repel danger.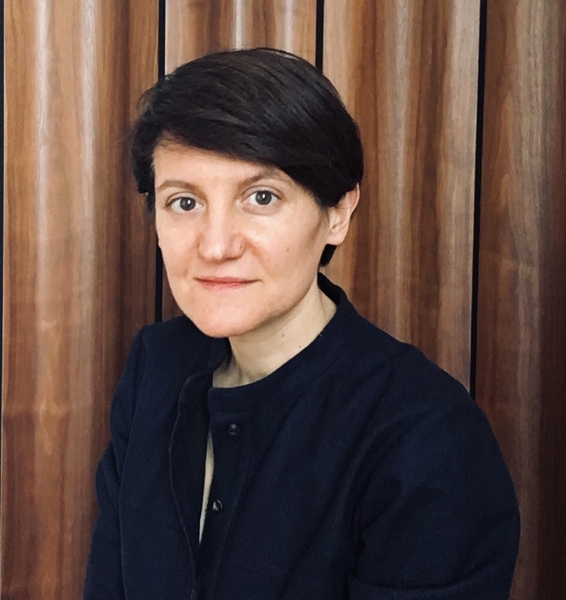 Lucia Allais is an architectural historian who works on architecture's relation to political institutions, internationalism, technology, and cultural practices in the modern period. Her first book, Designs of Destruction: The Making of Monuments in the Twentieth Century (Chicago, 2018) traced the rise of a new international definition of "monuments" between the 1930s and the 1970s from the destructions of war, modernism, and modernization. Allais also writes about the global culture industry, the history of architectural theory, and contemporary design. She earned her BSE from Princeton, her M. Arch from Harvard, her PhD from MIT, and has received a number of grants and fellowships, including from the CASVA, the Radcliffe Institute, and the Princeton Society of Fellows. Allais is Associate Professor at Columbia University, a founding member of the Aggregate Architectural History Collaborative, and an editor of the journal Grey Room.
This event is part of the Ruins and Reconstruction roundtable series, curated by Penn Integrates Knowledge Professor Lynn Meskell. For more events in the series, visit the Graduate Program in Historic Preservation's Calendar of Events.
If you require any accessibility accommodation, such as live captioning, audio description, or a sign language interpreter, please email news@design.upenn.edu to let us know what you need. Please note, we require at least 48 hours' notice. If you register within 48 hours of this event, we won't be able to secure the appropriate accommodations.