Subscribe to Design Weekly e-News
Alumni Profile: Josh Bevan, MSHP 2016
As I head back to San Francisco from Philadelphia after a week long journey home, a lengthy layover at O'Hare International Airport presented ample time for reflection on the four months since my graduation from PennDesign's Graduate Program in Historic Preservation.
In late May, I had a few options in mind concerning life and work post-Penn. I continued working as an intern at Fairmount Park Conservancy (FPC) in Germantown immediately after graduation which availed opportunities in hands-on material conservation and property management that drew on my own previous experiences in real estate. I likely would have stayed at FPC while keeping an eye out for full-time, Philadelphia based preservation jobs had I not received notice of an internship available at Page & Turnbull, an architecture firm based in San Francisco, CA a few weeks before graduation.
Having grown up in the greater Philadelphia area and attended college in the region, I felt the need to spread my reach and seek change in order to gain continued and varied experience in preservation. I applied for the internship, upon the recommendation up HPSV alums and faculty, and a few weeks later interviewed. About a week later I was offered the position.
The almost three-month internship began in late June and went very well. Finding housing in San Francisco was challenging, but luckily I landed close by in the East Bay, placing me within a few train stops of all the built and natural resources one could hope to see over a summer's time. Although at times the work was indeed dull, all paid off in the form of a full-time job offer by August, enabling me to transition smoothly into the position after the decision of making a cross-country move was made. My internship and current position as an Architectural Historian/Cultural Resources Planner within Page & Turnbull's Cultural Resources Studio (Architecture and Preservation Technology the others within the firm), draws heavily on skills I developed at Penn both inside and outside the HSPV program. Everything from managing robust data sets in Excel to conducting deed and permit research have become weekly if not daily tasks. The work environment is somewhat reminiscent of an HSPV studio in that planning and design merge, combining the expertise and knowledge of architects, historians, and urban planners-albeit with a budget to stick to.
San Francisco continues to present a preservation palette of a different sort than Philadelphia in several ways; all the while humbling even the savviest of apartment hunters venturing west to see all they can see, and preserve whatever the policy and practice allow (which is quite a lot). One of the reasons that San Francisco came calling was a varied array of local and state legislation relating to preservation and environmental planning measures. So many that I'm still playing catch-up, resulting in a trend I see continuing due to a constant flow of projects calling for preliminary research to site planning for private, public, and government sector clients. San Francisco utilizes tools such as district and landmark zoning and designation, transfer of development rights (TDR), and considers not only the design of but also the environmental impact of alterations and additions to potential and known historic and cultural resources within its preservation planning framework.
Outside of work there has been plenty of time to explore what is an undoubtedly hilly, yet walkable, and bike-friendly city in San Francisco. As well, Oakland and Berkeley across the Bay and other East Bay and inland cities and towns offer a lot of great architecture, largely unlike anything in Philadelphia to discover and admire. I was fortunate enough to have a rental car over the summer, but even without, public transit will open up most of the Bay Area to anyone looking to go beyond the Golden Gate and the best known tourist traps. Such exploration is something I learned to seek at Penn as projects for many courses led me and my classmates outside Meyerson Hall and into Philadelphia's neighborhoods, repositories, and historic sites. For me this move west is about taking a big leap when opportunity, flexibility, and potential for professional growth reached synchronicity.
My allegiance to Philadelphia as my hometown and as an advocate for its cultural resources will never wane or cease, but thankfully I've been able to stay in touch with past classmates and preservation in Philadelphia through the professional colleagues I've connected with over the past two years.
Related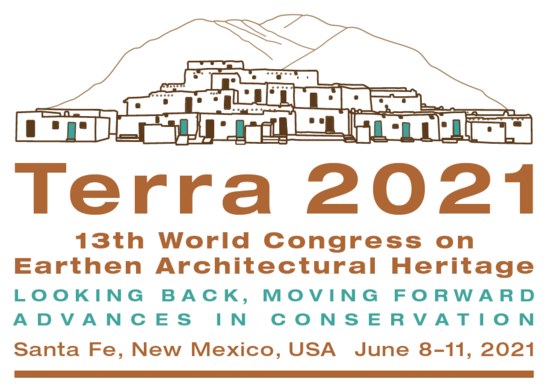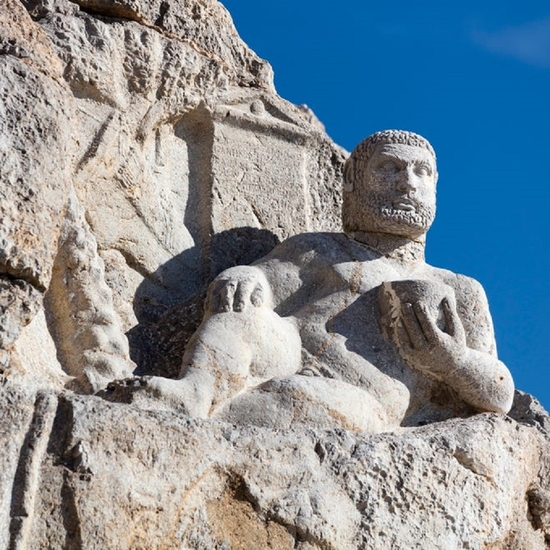 Bisotun, in western Iran's Kermanshah province, is notable for its inscription carved on a limestone cliff. "It is unique, being the only known monumental text of the Achaemenids to document a specific historic event, that of the re-establishment of the empire by Darius I the Great," according to UNESCO. Image Bisotun AG-ChapelHill, Getty Images/iStockphoto