Subscribe to Design Weekly e-News
The group examines statuary in the Italian garden while comparing Formal and English style landscapes at Mount Edgcumbe. Photo: Starr Herr-Cardillo.

Rococo plasterwork and a vibrant 20th century color scheme adorn the stair hall at Powderham Castle, one of the areas the group studied. Photo: Starr Herr-Cardillo.

Liz Trumbull and Zara Bhatti record dimensions of the Garden House, a Gothic structure located in Powderham's American Garden. Photo: Starr Herr-Cardillo.

The team posing in front of the hidden grotto, which we finally found on our last day at Powderham. Photo: Starr Herr-Cardillo.
Conservation and Site Management at Powderham Castle
On a sunny morning in early May, our team of preservation students and faculty stepped off a train at Starcross station in Devon, England, and surveyed the expansive Exe estuary, where the River Exe meets the English Channel. We were greeted by our host, Charlie Courtenay, the 19th Earl of Devon, whose family has owned Powderham Castle, a medieval castle-cum-family home in Devon, England, since the late 14th century. The castle would be our work site for the next three weeks for the Site Management, Interpretation and Conservation Summer Praxis course led by Laura Keim, Pamela Hawkes, and Randy Mason. One tractor trailer ride through the Medieval-era deer park and a walk through a fraction of the 100-plus room castle later, you could sense our greedy anticipation to get to work breaking through our collective jet lag. So, what exactly happens when you turn a castle over to a group of enthusiastic preservation students to investigate? Well, you end up with many, many more questions than you started with.
Powderham Castle is the home of the new Earl and Countess of Devon and their two children. The 3,500 acre estate contains several historic buildings, gardens, and also functions as an historic site and venue for local classes, events, and festivals. Construction of the castle is attributed to Sir Phillip Courtenay, son of the second Earl of Devon, who began the project in 1391. Though it is a medieval castle, it is a late one and as a result its primary purpose has always been to serve as an impressive and imposing home rather than as a true fortress. Over centuries and generations, occupants have made liberal alterations to conform the castle to changing fashions and to accommodate family needs. Wings and towers have been added, Georgian interiors have been inserted, and then, in the 19th century, the whole package was re-Gothicized by a local architect into a Victorian-era idea of what a castle should be.
As a joint praxis course for both Conservation Science and Site Management students, our main objective was to consider how the existing fabric might be used to interpret and explain the site differently to visitors. Relatively few secondary sources about Powderham exist and many primary sources still needed to be located in the family archive. As a result, much of our investigation on this trip was focused on finding existing plans in the archives and conducting as much of a physical investigation of the "medieval core" as was possible in order to try to solidify some of the hypotheses about how it had been expanded over the centuries.
Over the course of the three weeks we lifted floorboards, peered into crawlspaces, attics, and up chimneys, examined hidden doors and infilled windows, analyzed cracks in plaster, differences in stone and mortar types, pondered over incongruous features, and, ultimately, came up with many, many questions, hypotheses, and recommendations for further investigation. Our project partners from University of Plymouth, helped support our efforts with findings from the archives. Weekend trips to local historic sites and earlier medieval country houses Saltram and Cotehele helped the team hone their visual vocabulary to characteristic medieval features they might be looking for.
Once we had developed a better understanding of the castle, we also spent some time considering alternate approaches to interpretation of the site and of the landscape as a whole. With such an enormous site, we had only begun to break out beyond the castle, conducting a brief survey of the understudied American Garden just before departure. Fortunately, there is plenty more to investigate at Powderham and Penn will be returning this coming summer with a new group of students to continue the project.
Starr Herr-Cardillo is working as a research fellow with the School of Design throughout the year to advance research and teaching activities at Powderham Castle in preparation for next year's course.
Starr Herr-Cardillo (MSHP'17)
Related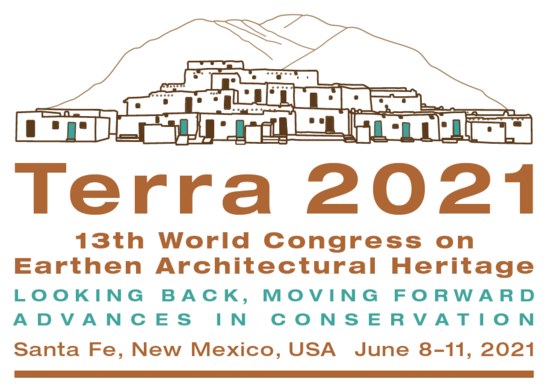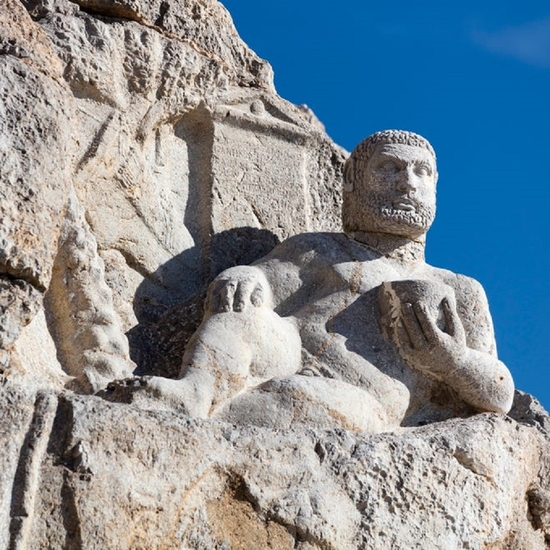 Bisotun, in western Iran's Kermanshah province, is notable for its inscription carved on a limestone cliff. "It is unique, being the only known monumental text of the Achaemenids to document a specific historic event, that of the re-establishment of the empire by Darius I the Great," according to UNESCO. Image Bisotun AG-ChapelHill, Getty Images/iStockphoto