Subscribe to Design Weekly e-News
A Message to the Weitzman Preservation Community
Recent events have clearly revealed how far we, as a society, have strayed from the ideals of justice and equity that we claim as a national birthright. The Covid-19 pandemic has only intensified the social, economic, legal, environmental, and medical inequities that exist within our communities, and especially communities of color around the country. The death of George Floyd, along with other recent tragic and sickeningly familiar deaths, has forced us all to confront a legacy of discrimination against African Americans.
While our individual experiences are all different, now is the time to come together to recognize and acknowledge the grief, pain, and outrage that racism inflicts on the Black community and ought to inflict on all of us. As members of the academic community, we need to double our efforts to make room for the voices that have previously been excluded from the national narrative and fight the prejudice and intolerance that cuts across our towns and cities.
As a preeminent program within the School of Design, it is our mission to examine, analyze, and advance heritage as a social construction for public good. This includes acknowledging that our institution, like the society around us, has failed to live up to our highest ideals. Have we done enough to undo the systemic racism that is at the foundation of our disciplines and practices? Social equity, justice, fairness and tolerance have all become commonplace in syllabi across academia, yet persistent white supremacy and the events of the last few weeks have rendered these terms meaningless without the resolve to follow through with thoughtful action. While we have strived to be and to do better, we must be resolute in doing more.
We must resist the urge to render recent events to yet another episode of repeated history, and to do what is now needed in this moment of intense racial trauma: to confront injustice, learn from it, and work together for systemic reform. To that end, the Preservation Program at Weitzman Design is committed
to embrace our responsibility and accountability in shaping the next generation of practitioners and scholars through collaborations that expand the reach of the preservation field and improved course content that recognizes the irrefutable contributions of Black heritage to the nation and the intentional and regrettable exclusion of these stories from our collective official history;
to rectify the silent gaps in our national narrative by integrating the achievements and heritage of underrepresented communities, and to courageously make visible the heritage of trauma that racism inflicts upon society; and
to bring together a broad spectrum of scholars, practitioners, and community members with our academic community to open the conversation wider to consider how preservation can contribute more to the solution in combination with design, planning, public art, and public history.
We look to the Penn community and beyond for partnership and support in healing, learning, and working together to ensure that heritage and preservation are devoted to the ideal of justice and equality for all.
Sincerely,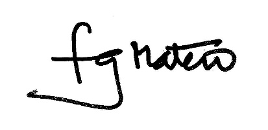 Frank Matero
Professor of Architecture and Chair
Historic Preservation Program
Weitzman School of Design