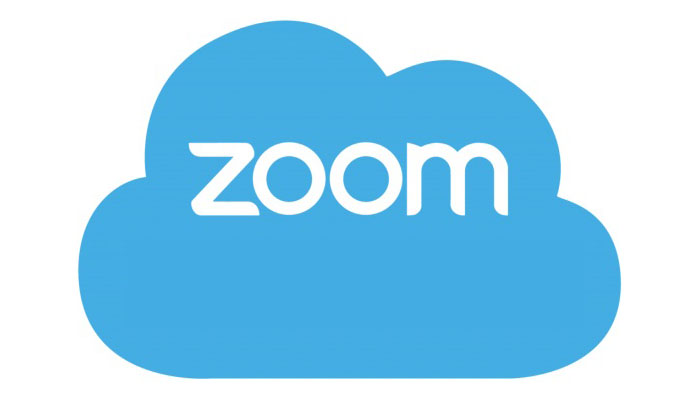 Zoom is a video conferencing platform that allows users to perform synchronous (real-time) functions including host online meetings, participate in group messaging, and share video and audio content. The software is cloud-based and works on desktop, laptop and mobile operating systems including Windows, Mac, iOS, Android, Blackberry, and Linux.
NOTE: Zoom pro licenses are now available to Penn Students, Faculty and Staff. Read more below.
Getting Your Penn Zoom Account
Navigate to the Penn Zoom portal via https://upenn.zoom.us
Log in with your PennKey and password. Your scheduled Zoom meetings will be sent to your @upenn.edu address.

NOTE: An email confirmation is not needed to set up your Penn Zoom license.
NOTE: An active Penn community affiliation is needed for the PennKey Single-Sign-On (SSO) to work (Full or part time student, faculty, or staff, etc).
NOTE: You must use SSO to sign into your Penn Zoom account, via web browser or the app version.
Share Screen: with this feature, meeting participants can share content including, a computer desktop, open programs such as Powerpoint, Web Browsers, and Media Players, and other connected devices. Participants can also pause and/or stop sharing at any point during the meeting. While screen sharing, participants can mark-up the screen through the "annotate" menu. The share screen function also allows participants to "share computer sound" so that other participants can hear what you are sharing.
Direct Message/Chat: This feature allows participants to speak with each other publicly or privately within the room. The meeting host can also decide whether participants are able to talk with everyone or talk with host only.
Record Class Sessions: With this feature, the host can record a meeting, including pause and stop functions. The recording will be automatically sent to Zoom after the meeting for future downloading and embedding within web pages.
Conduct Group Breakout Rooms: Here you can arrange group breakout rooms. Hosts can automatically or manually assign the participants into a set number of rooms for group activities. Hosts can also assist group activity by joining their groups. When grouped participants need assistance, they can call the host into individual groups via a convenient "get help" function. View a tutorial video on setting up Breakout Rooms here.
Adjust Program Windows: Both the host and participants can arrange video, shared screen, and chat windows to accommodate their screens.
Use the Zoom App: Hosts and participants also have the option to use Zoom on Apple Iphones/Ipads and Android devices via the zoom app. This has the benefit of allowing participants to access Zoom rooms from practically any location with cell service.
Zoom supports up to 50 co-hosts, each of which are given the same privileges as the host, including the managing of Breakout rooms

Multiple users can share their screen at a time, and can annotate on a shared screen at the same time.

Breakout rooms allow full video and audio recording for each breakout rooom.

Zoom meetings support up to 300 participants.

Zoom recordings hosted in your account are auto-deleted after 120 days. After 120 days the recordings are moved to your trash bin, to which you have 30 days retrieve the recording and move it to your personal storage, off Zoom. This only affects main PennZoom accounts, subaccounts do not automatically delete recordings. This does not affect recordings moved to Panopto, through Panopto-Zoom integration (this includes classroom recordings).

As of January 28, 2021, live transcription is available in Zoom.

Live transcription is currently not supported in breakout rooms.
To enable the live transcription, first make sure you are running the latest version of Zoom. The host must enable Live Transcription at the beginning of each Zoom session. Participants will not have access to the closed captions unless the host enables it.