The nine-county metropolitan area for which the Delaware Valley Regional Planning Commission (DVRPC) plans, is regarded as an economic and cultural hub in the Mid-Atlantic region.
Authored by David Gouverneur, this is the first book to address future informal settlements at the global scale. It argues that to foster favourable conditions for the sustainable evolution of future informal cities, planners must consider the same issues that are paramount in formal urban developments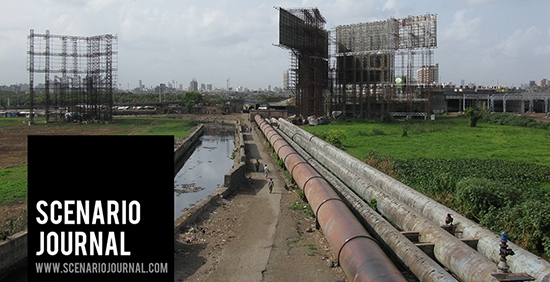 Scenario Journal is a digital publication focused on the next generation of urban landscapes, dedicated to fostering conversation between design and the sciences. Drawing on contributions from a range of disciplinary perspectives, each issue of Scenario explores a topic where collaboration, translation, speculation, and new modes of inquiry are needed.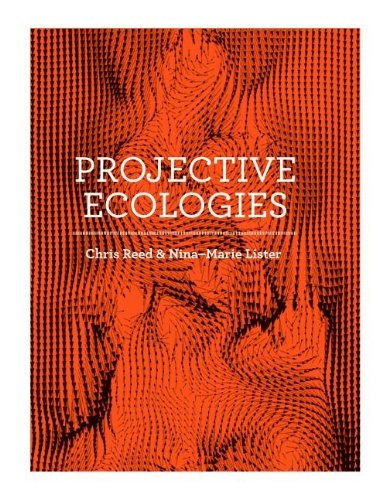 The past two decades have witnessed a resurgence of ecological ideas and ecological thinking in discussions of urbanism, society, culture, and design. The field of ecology has moved from classical determinism and a reductionist Newtonian concern with stability, certainty, and order in favor of more contemporary understandings of dynamic systemic change.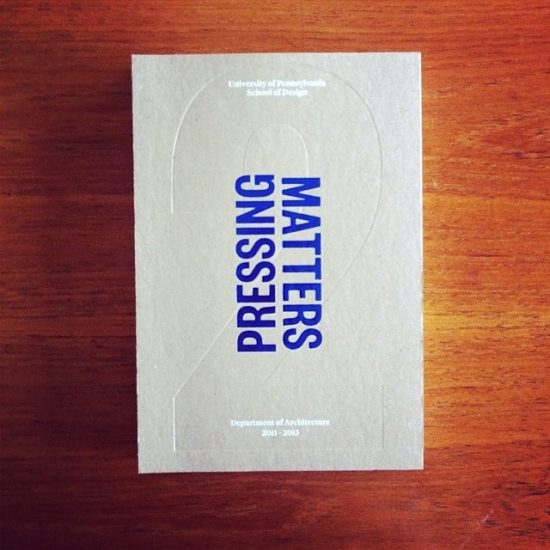 Pressing Matters II Introduction.
Housing planners around the world are looking for new policy, design, and delivery models for social housing–loosely defined as subsidized housing for low-income households.  This multi-continent super-studio will look at the potential for rethinking and re-linking social housing policy, programs, and designs in Brazil (Sao Paulo: Professor Rose), China (Beijing: Professor Al), and Canada (Toronto: Mr.
Be Seated
Laurie Olin
Applied Research & Design Publishing, an imprint of ORO Editions, 2017
Dynamic Patterns: Visualizing Landscapes in a Digital Age
Karen M'Closkey and Keith VanDerSys
Routledge, 2017
The City That Never Was
Christopher Marcinkoski
Princeton Architectural Press, 2016
The Landscape Imagination: Collected Essays of James Corner 1990-2010
Edited by James Corner & Alison Bick Hirsch
Princeton Architectural Press, 2014
The Landscapes in Process series is an annual publication of work undertaken in design studios, lectures and seminars as well as student awards, faculty news and list of graduates.
Change Over Time is a semiannual peer reviewed journal published by the University of Pennsylvania Press. The journal provides an international forum for original research and articles on the history, theory, and praxis of conservation and the built environment. Each issue is dedicated to a particular theme as a method to promote critical discourse on contemporary conservation issues from diverse perspectives both within the field and across disciplines.
The early cemeteries of New Orleans have long fascinated visitors to the city since in the early 19th century. Today, after 200 years as the city's earliest surviving burial grounds, St. Louis Cemetery No. 1 (1789) and the slightly later and larger St. Louis Cemetery No. 2 (1823) remain popular historic sites to increasing numbers of visitors to the French Quarter.
The WORK series documents student work in design studios and courses each year, as well as events, faculty news and student awards. It also includes abstracts of PhD dissertations defended that year.
Pages