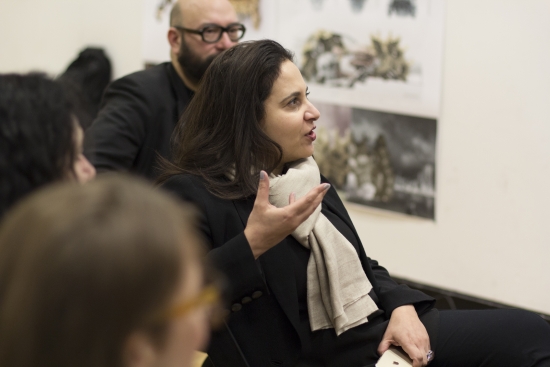 Senior Lecturer
Director of Urban Housing
Biography
Hina Jamelle is an Architect and Director at Contemporary Architecture Practice in New York. Prior to joining Contemporary Architecture Practice she was a client partner at Razorfish, a digital media consulting company.
Contemporary Architecture Practice has established an award winning profile in futuristic work using digital design and production techniques. Their projects include a wide range and scales of work from product design to high-rises. Contemporary Architecture Practice's work was most recently on exhibit at the Museum of Modern Art [MoMA], New York and the Tel Aviv Museum of Art. Past exhibition venues include Entry 2006 Expo in Essen, Germany, Artists Space, New York, MoMA, New York 2004, Royal Institute of British Architects (RIBA), London and the Shanghai and London Architectural Biennale's 2005 and 2006.
Contemporary Architecture Practice's work has been published extensively in the press-most recently by The New York Times, International Herald Tribune and the Harvard Design Magazine. They were selected for the Architectural Record Design Vanguard 2004, as one of eleven architectural practices worldwide "building the future of architecture" and curated into 10x10_2[Phaidon Press, Spring 2005]. Ms. Jamelle's publications include a book titled Elegance, published by Academy Editions/John Wiley and Sons, March 2007. Her student work was published in Surface Magazine's American Avant-Guardian issue, December 2007.