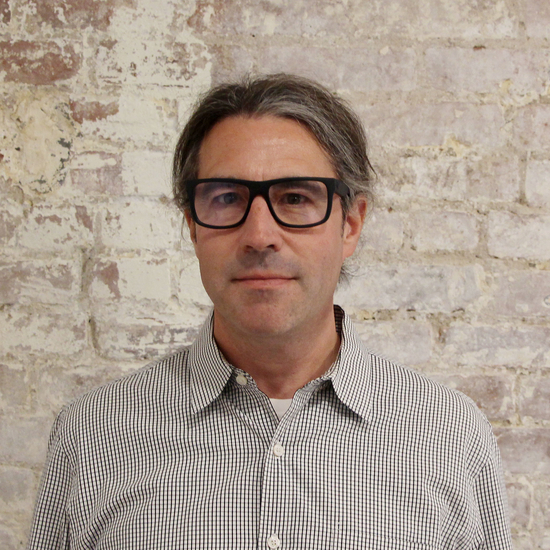 Richard Garber, AIA, is a founding partner at GRO Architects. The work of the practice privileges the integration of emerging technologies to respond to client needs, project complexity, and collaboration between disciplines. Increasingly contemplating large-scale planning proposals, GRO received the Bronze Medal for Excellence in Planning from the City of Wuhan, Hubei Province, China in 2015. GRO's urban infill prototype PREttyFAB won an AIA Merit Award in 2009, and a PCI Design Award in 2010. In July 2009, Metropolis Magazine named GRO a "Next Gen Notable" for their Docking Stations proposal. Recent projects include a downtown revitalization plan for Willimantic, Connecticut; and a community plan for Shen Qui County, in Henan Province, China. The firm is based in Lower Manhattan, and opened a second office in Shanghai in 2018.
Richard has written numerous books and essays in which he advocates for technology as it relates to formal speculation, simulation, manufacturing, and building delivery to generate innovate design, assembly, and construction solutions. He is the author of BIM Design: Realizing the Creative Potential of Building Information Modelling (John Wiley & Sons, 2014), and guest editor of AD Closing the Gap: Information Models in Contemporary Design Practice (Wiley, 2009). Both publications examine the continually expanding capacity of design computing and Building Information Modelling to augment design-side operations, as opposed to simply making them more efficient. This has led to his concept of the architectural workflow; and a new book, Workflows: Expanding the Territory of Architecture in the Design and Delivery of Buildings (Wiley, 2017). Garber has lectured globally, including, in China, at the Harbin Institute of Technology (HIT) in February 2013 and the Beijing General Municipal Engineering and Design Research Institute in June 2018.
He holds a Bachelor of Architecture from Rensselaer Polytechnic Institute and a Master of Science in Advanced Architectural Design from Columbia University's Graduate School of Architecture, Planning and Preservation. He was previously a project manager at SHoP Architects and at Greg Lynn FORM. Garber is a licensed architect in New York, Connecticut, and New Jersey.