Subscribe to Design Weekly e-News
Justine Huang (MArch'19) and Anya Sinha (MArch'19) presenting at the 54th Central Glass International Design Competition

Justine Huang (MArch'19) and Anya Sinha (MArch'19) with Judges Tadao Kamei (MArch'78) and Goichi Kamochi (MArch'89)

Justine Huang (MArch'19) and Anya Sinha (MArch'19) with Judge Yoshiharu Tsukamoto
Weitzman Alums Place Third in Japan's Central Glass International Design Competition
Recent Weitzman alumnae Justine Huang (MArch'19) and Anya Sinha (MArch'19) earned third place in the 54th Central Glass International Design Competition in Tokyo, Japan.
Their submission, titled Residue: Charms of the Sakariba, originated as a project for Lecturer Florencia Pita's 704 studio in spring 2019.
The competition theme was "Architecture That Generates New Sakariba." Sakariba are described as "lively places where crowds gather."
Huang and Sinha's proposal "seeks to reform the 'leftovers' of postindustrial sites and radically energize these social habitats."
Competition judges included Hiroshi Naito, Kengo Kuma, Jun Aoki, Yoshiharu Tsukamoto, and Weitzman alumni Tadao Kamei (MArch'78) and Goichi Kamochi (MArch'89).
Related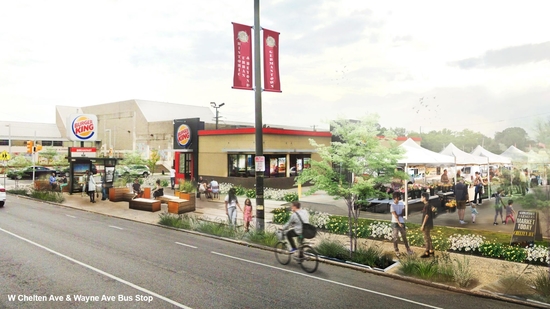 Integrate transit stops with public spaces to establish major HUBs as community gathering center. Improve streetscapes with uniform trees and planters. Install street amenities such as banners on light poles to establish and reinforce sense of place. Encourage outdoor seating to enhance street vibrancy and sense of security.