About
Registration is required for both events.
Film Screening | Monday October 24 5:00pm
Kleinman Forum
The Graduate Program in Historic Preservation will screen the documentary film "Women Builders and the Earthen Architectural Heritage of Central and West Africa: Practical Case in Burkina Faso, Cameroon, and Niger" followed by a Q&A with the director Amélie Esséssé.
The film will take you to three countries to meet three different groups of people, in which the women sometimes practice the same skills, mostly without knowing of each other. Usually, the women organize the tasks within a building site, or to renovate an earthen construction. The different phases of the earthen renovation were filmed and especially the work of the women builders on the exterior finishes and décor utilizing natural pigments. Each "knowledge expert" has a specialty. They are the main players and teach the younger people. This expertise is transmitted from generation to generation: it is an intergenerational building site.
The film's goal is to bring attention to the preservation of local cultural earthen construction heritage as well as the spiritual aspect of this heritage.
Workshop | Tuesday October 25 8:30am
Meyerson Hall B3
Esséssé will also lead a workshop for Penn students organized by the Center for Architectural Conservation.
The architectural heritage of Africa is rich and varied. Depending on geographical location, these diverse architectural typologies embody local knowledge through their techniques of construction, function, and meaning, and are central in the cycles of village and family life. Usually found in a rural environment, this architecture is a cultural 'open book' worth exploring and protecting as modern forces threaten traditional life in these regions.
The workshop aims to showcase current studies and research, as well as projects completed in several regions in Africa. It will also highlight the dynamics of tradition and innovation in vernacular contexts and the role of ecological and sustainable methods of building and living.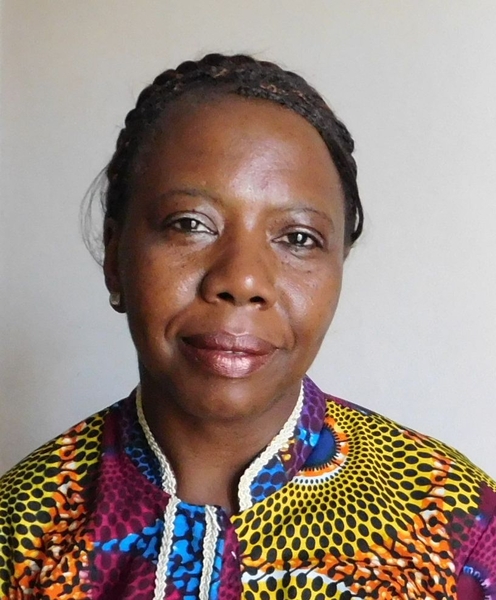 The architect Amélie Esséssé has more than 20 years of professional experience in the field of management, restoration, conservation and valorization of African heritage. Passionate about her profession, she creates and supervises projects in sustainable architecture, restoration, conservation and heritage management. She also works and does research on ecological materials (earth, bamboo, wood, plants). As an international consultant-expert, among others, with the UNESCO World Heritage Centre - Africa Unit, she accompanies south of the Sahara African countries in conservation activities related to the Convention concerning the Protection of the World Cultural and Natural Heritage, as well as in capacity building activities to train cultural heritage technicians. Within the framework of the actions of the international NGO " Bâtir et Développer/ Building and Developing"", it develops workshops for the restoration with local populations and promotion of heritage. She also intervenes in the educational field (University, high schools and training centers). She is the author of documentary films, children's books on African architectural heritage and participates in various magazines and books.

She graduated as an architect from the National School of Architecture of Paris la Villette (1999). She obtained her Diploma in Specialized Studies, a Master's degree in International Cooperation and Development from the Sorbonne (1999) , and trained in Conservation and Management of Earth Architectural Heritage at CRATerre - EAG at the National School of Architecture of Grenoble (2003), as well as trained in Sustainability of Energy Systems, DRE from the Institute for Energy and the Environment (IEPF ) and the Centre for Development of Renewable Energies in Marrakech, Morocco, (2006).
If you require any accessibility accommodation, such as live captioning, audio description, or a sign language interpreter, please email news@design.upenn.edu to let us know what you need. Please note, we require at least 48 hours' notice. If you register within 48 hours of this event, we won't be able to secure the appropriate accommodations.