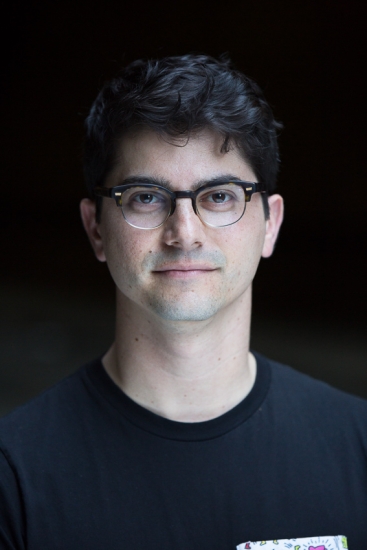 Paul M. Farber, PhD is a historian and curator from Philadelphia. He is the Artistic Director of Monument Lab and teaches courses in Fine Arts at the University of Pennsylvania.
Farber's research explores transnational urban history, cultural memory, and creative approaches to civic engagement. He is the author of "A Wall of Our Own": An American History of the Berlin Wall (University of North Carolina Press, Forthcoming) that examines representations of the Berlin Wall in American art, literature, and popular culture from 1961 to the present. He is also the editor of a new critical edition of Made in Germany (Steidl Verlag, 2013), co-editor of Monument Lab (Temple University Press, 2019), and co-editor of of a special issue of the journal Criticism on HBO's series, The Wire (2011). Farber has contributed essays to several edited collections and advised the production of photography books including Leonard Freed's This Is the Day: The March on Washington (Getty Publications, 2013), Nathan Benn's Kodachrome Memory: American Pictures 1972-1990 (powerHouse, 2013), and Jamel Shabazz's Pieces of a Man (ArtVoices, 2016).
As a curator, Farber maintains a continued practice of working directly with artists in order to together engage, revisit, and re-imagine their archives, and bringing multi-generational students into the fields of public art and history. In addition to his work on Monument Lab, he curated the traveling exhibition, The Wall in Our Heads: American Artists and the Berlin Wall and Stephanie Syjuco: American Rubble. He has been invited to lecture and lead workshops at the Library of Congress, New York Public Library, the Philadelphia Museum of Art, and the Barnes Foundation, as well as Duke University, Georgetown University, and Stanford University. He also served as the inaugural Scholar in Residence for Mural Arts Philadelphia. His work on culture has also previously appeared in the Guardian, Museums & Social Issues, Diplomatic History, Art & the Public Sphere, Vibe, and on NPR.
Farber earned a PhD in American Culture from the University of Michigan. He previously served as a Postdoctoral Writing Fellow at Haverford College, a Doctoral Fellow at the German Historical Institute in Washington, D.C., and a visiting scholar in the Urban Studies program at the University of Pennsylvania.