Subscribe to Design Weekly e-News
Change Over Time Dialogue | 10.1 Conservation: Discipline & Profession
Please join Change Over Time for our latest COT Dialogue celebrating the launch of issue "10.1 Conservation: Discipline & Profession." Since its emergence in the 20th century, modern conservation has matured into a discreet field of intellectual inquiry and an interdisciplinary professional practice. This issue of the journal examines the challenging questions of disciplinary and professional boundaries asking such questions as: What are the disciplinary implications for an interdisciplinary field? How can the profession fulfill its greatest civic promise? And, what are the responsibilities, ethics, and authority of the preservation professional?
Frank Matero, Chair, Graduate Program in Historic Preservation, Weitzman School of Design, University of Pennsylvania; Caroline Cheong, Assistant Professor, History Department, University of Central Florida; and Jennifer Minner, Associate Professor, Department of City and Regional Planning, Cornell University will gather to discuss what they perceive to be the prevailing challenges of the discipline and profession as well as the ways in which conservation is being effectively employed to achieve its mission of public good.
Panelists: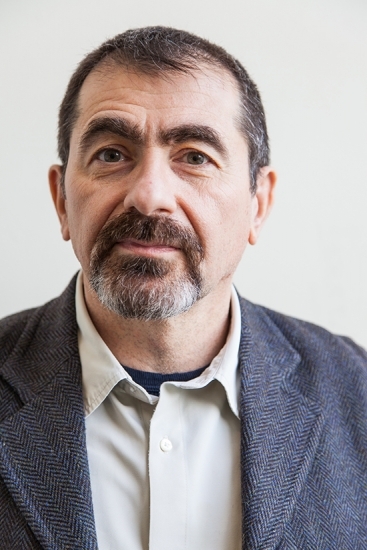 Frank Matero serves as chair of the graduate program in historic preservation and as professor of architecture. Professor Matero is founder and director of the Architectural Conservation Laboratory and is Editor-in-Chief of Change Over Time journal. His teaching and research are focused on historic building technology and the conservation of building materials, with an emphasis on masonry and earthen construction, the conservation of archaeological sites, and issues related to preservation and appropriate technology for traditional societies and places. He has consulted on a wide range of conservation projects including the fortifications of Cairo and San Juan (Puerto Rico), Drayton Hall, the Guggenheim Museum and Trinity Church (New York), the Lincoln and Jefferson Memorials, Ellis Island, and the missions of California and Texas. His archaeological site work includes Mesa Verde, Casa Grande, Bandelier, Fort Union and Fort Davis, El Morro, and Indian Key in the United States, Gordion and Catal hoyuk in Turkey, and Chiripa in Bolivia.
He is a Professional Associate of the American Institute for Conservation of Historic and Artistic Works and former Co-chair of the Research and Technical Studies Group and on the editorial boards of Conservation and Management of Archaeological Sites, the Journal of Architectural Conservation, and Cultural Resource Management. He has served on numerous professional boards including US/ICOMOS, Heritage Preservation, the Frank Lloyd Wright Building Conservancy, the AIA Historic Resources Committee, and the Fairmount Park Historic Preservation Trust, and The Woodlands.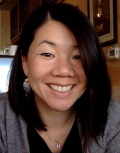 Caroline Cheong, Ph.D. | Caroline Cheong's research focuses on the relationship between urban heritage conservation and economic development, values-based conservation management, conservation economics and poverty reduction. She has presented her work at numerous conferences, including the Association of Collegiate Schools of Planning Conference, UN-Habitat's World Urban Forum, and the ICOMOS General Assembly.
She earned her PhD from the University of Pennsylvania in City and Regional Planning, where her dissertation examined the relationship between urban conservation, quality of life improvements and low income communities through four case studies in Ecuador. Caroline received her MS in Historic Preservation from the University of Pennsylvania where she focused on the management and planning for historic sites. Her thesis focused on sustainable tourism and indigenous communities in Peru's Lake Titicaca.
Caroline was a 2007 US/ICOMOS International Exchange Intern, during which she worked in Al Houson, Jordan on the rehabilitation of an historic convent into a community center. She was a 2009 Graduate Intern at the Getty Conservation Institute where she evaluated the challenges and opportunities facing historic cities. Caroline later served as a consultant for the Getty during which she co-authored a research report on public-private partnerships for heritage conservation projects.
Previously, Caroline was Director of Research for heritage economics consulting firms PlaceEconomics and Heritage Strategies International, through which she published numerous research reports and professional publications focusing on the economic impacts of historic preservation with Donovan Rypkema.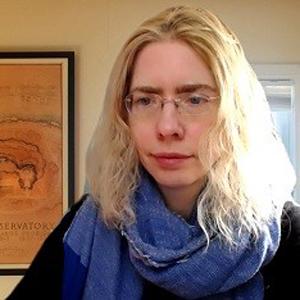 Jennifer Minner investigates urban change, building reuse, and community memory in all manner of places – within mega-event impact craters, in demolition sites, along commercial strips, in the analysis of future scenarios, and in reflections of the city in art. Her research and teaching focus is on land-use/spatial planning, historic preservation, and community development. She directs the Just Places Lab Opens a Cornell link, a platform for multi-disciplinary research and creative action related to place, the built environment, and social equity. In recent years her work has focused on equitable preservation and heritage conservation logics; urban memory through art-making and film; and creative and critical approaches to the technologies used to analyze, visualize, and shape places.
Minner is Conference Chair for the Association of Collegiate Schools of Planning (term: 2021–2023). She is on the editorial board of the Journal of the American Planning Association. She is one of the founding members of the Circularity, Reuse, and Zero Waste Development (CR0WD) Working Group. She serves on the advisory council for Historic Ithaca.
Minner's education background includes a B.A. in anthropology from the University of Washington, an M.U.R.P. from Portland State University, and a Ph.D. from the University of Texas at Austin.
If you require any accessibility accommodation, such as live captioning, audio description, or a sign language interpreter, please email news@design.upenn.edu to let us know what you need. Please note, we require at least 48 hours' notice. If you register within 48 hours of this event, we won't be able to secure the appropriate accommodations.