About
The sight of war ruins is a common feature in Beirut's landscape. The civil war (1975-1990) left behind an expansive geography of war-scarred ruins in Beirut and its peripheries. Amid a massive construction boom, skyrocketing land and housing prices, and high demand for building sites in Beirut's immediate southern peripheries, the continued presence of ruins 25 years after the end of the war is puzzling. Based on an ethnographic study in the Hayy Madi- Mar Mikhail neighborhood, a peripheral area within the southern suburbs of Beirut, this talk examines the transformation of the geography of civil war's ruins over time and its re-inscription within the unfolding sectarian conflict. It speaks to the doubleness of the ruins — as products of a past civil war and a present territorial war that is not-so-different from the civil war but using different tools — in the transformation of the area into a deadly sectarian frontier in "times of peace."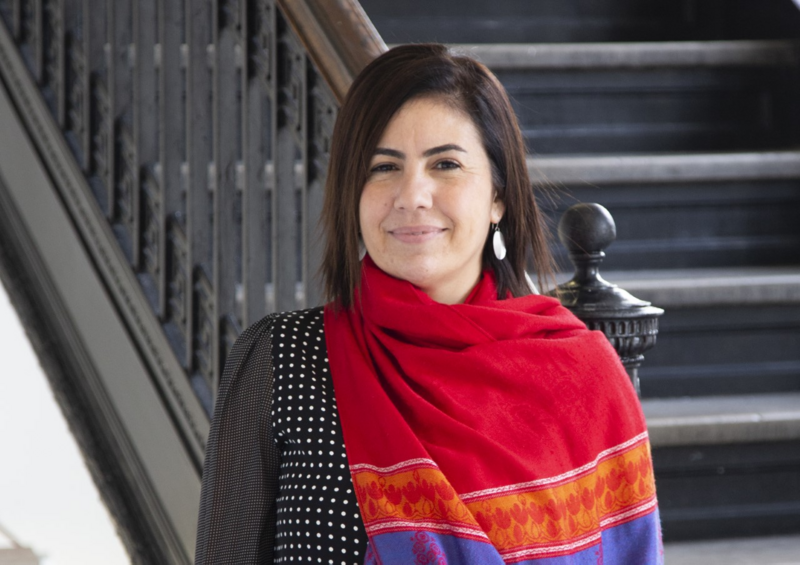 Hiba Bou Akar is an Assistant Professor in the Urban Planning program at Columbia GSAPP. Her research focuses on planning in conflict and post-conflict cities, the question of urban violence, and the role of religious political organizations in the making of cities. Bou Akar's award-winning book, For the War Yet to Come: Planning Beirut's Frontiers (2018), examines how Beirut's post-civil war peripheries have been transformed through multiple planning exercises into contested frontiers that are mired in new forms of conflict. Her first co-edited book, Narrating Beirut from its Borderlines (2011), incorporated ethnographic and archival research with art installations, architectural research, graphic design, and photography to explore Beirut's segregated geographies. Currently, Bou Akar is working on a new project entitled "Sedimentary Urbanization" examining the temporalities of displacement and refugee-ness. Bou Akar is also the founder and director of the Post-Conflict Cities Lab at Columbia University. The lab focuses on the studies of post-conflict urban planning and aims to develop methodological, empirical, and theoretical approaches to planning in contested spaces.
This event is part of the Ruins and Reconstruction roundtable series, curated by Penn Integrates Knowledge Professor Lynn Meskell. For more events in the series, visit the Graduate Program in Historic Preservation's Calendar of Events.
If you require any accessibility accommodation, such as live captioning, audio description, or a sign language interpreter, please email news@design.upenn.edu to let us know what you need. Please note, we require at least 48 hours' notice. If you register within 48 hours of this event, we won't be able to secure the appropriate accommodations.