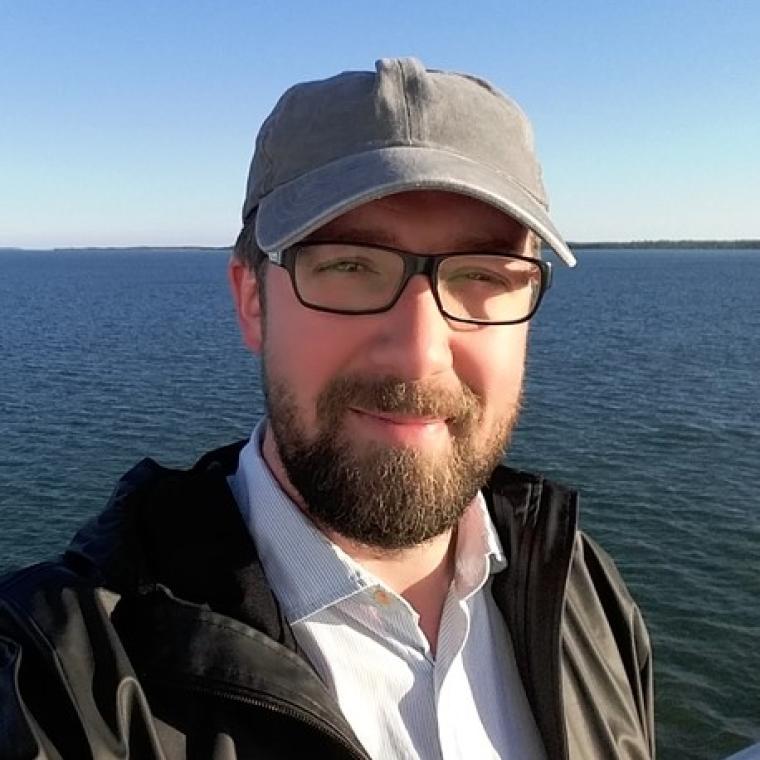 Carl-Dag Lige
Architectural Historian, Critic, and Curator
About
Registration is required to attend this event.
August Komendant (1906–1992) was an Estonian-American structural engineer whose collaboration with Louis Kahn, Moshe Safdie, Eero Saarinen, and other talented architects resulted in several twentieth-century architectural masterpieces. Komendant's professional career spanned more than half a century and coincided with an era characterized by modernization, urbanization, and the rapid development of technology.
The lecture introduces August Komendant's design philosophy and its reflections in his projects and buildings. As a structural designer Komendant emphasized the importance of spatial imagination, trust-based teamwork, and high-quality construction. His beliefs were firmly based on scientific knowledge but complemented with a refined sense of aesthetics.
Concrete, a material that many consider to be bleak, cold, and dull was Komendant's passion through the decades. Being an expert on prestressing and precasting technologies, Komendant helped design iconic buildings as different as the Philadelphia Police Administration Building in Philadelphia, Pennsylvania (architects Geddes Brecher Qualls Cunningham, 1962), the Habitat '67 experimental housing complex in Montreal, Canada (Moshe Safdie, 1967) and the Kimbell Art Museum in Fort Worth, Texas (Louis I. Kahn, 1972).
This lecture will be followed by a reception in Kleinman Forum.
Carl-Dag Lige (1982) is an architecture historian, critic and curator, a member of the Estonian Society of Art Historians and Curators. He is a PhD student and a junior researcher at the Faculty of Architecture, Estonian Academy of Arts. His academic interests focus on the history of modern architecture, particularly the relationship between architecture and structural engineering. In 2018–2019, he was a grantee of the Graham Foundation for Advanced Studies in Fine Arts. In 2020, together with his team, he received the annual Estonian Architecture Award for the exhibition Miracles in Concrete. Structural Engineer August Komendant, Estonian Museum of Architecture 10 January–26 July 2020. He is the editor of the book Miracles in Concrete. Structural Engineer August Komendant, published by Birkhäuser Verlag and the Estonian Museum of Architecture in 2022.
If you require any accessibility accommodation, such as live captioning, audio description, or a sign language interpreter, please email news@design.upenn.edu to let us know what you need. Please note, we require at least 48 hours' notice. If you register within 48 hours of this event, we won't be able to secure the appropriate accommodations.