Subscribe to Design Weekly e-News
Faye Anderson & Aaron Wunsch in Conversation
The Graduate Program in Historic Preservation is pleased to host Faye Anderson and Aaron Wunsch in conversation. Registration is required.
Suggested Readings:
Henry Minton House, Systemic Racism and Historic Preservation
Design Advocacy Group, October 18, 2020
by Faye Anderson
Mapping Out Philadelphia's Jazz History
WBUR, March 10, 2020
by Tonya Mosley
Preserving John Coltrane's house can help save Philly's soul | Opinion or via PDF
The Philadelphia Inquirer, February 16, 2020
by Faye Anderson
When Does Historic Preservation Become Social Justice? Public Art and Cultural Heritage Preservation
Preservation Leadership Forum, July 26, 2017
by Priya Chhaya
Praxis Dialogues: Historic preservation and social justice
PlanPhilly, February 28, 2017
by Faye Anderson
If you require any accessibility accommodation, such as live captioning, audio description, or a sign language interpreter, please email news@design.upenn.edu to let us know what you need. Please note, we require at least 48 hours' notice. If you register within 48 hours of this event, we won't be able to secure the appropriate accommodations.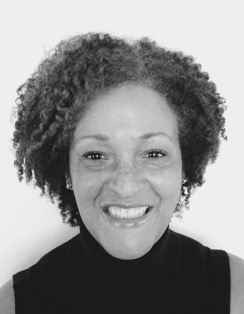 Faye Anderson is a public policy consultant who works with nonprofit organizations on a wide range of issues including artificial intelligence (AI), civic technology, voting rights and cultural heritage preservation. She has led voter education workshops in Angola and Kazakhstan, and observed elections in Ethiopia and Nigeria.

Faye is the director of All That Philly Jazz, a place-based public history project that is documenting and contextualizing Philadelphia's golden age of jazz. The project is at the intersection of art, preservation and community engagement. She was featured in the Advisory Council on Historic Preservation's series, "Preservationists in Your Neighborhood." Faye is the recipient of the 2020 Henry J. Magaziner Award presented by AIA Philadelphia. She was named one of the 2012 People of Color Impacting the Social Web, and nominated for the 2011 Women's Media Center Social Media Award. Faye is a member of the Steering Committee of the Design Advocacy Group.

Faye is a graduate of Stanford University. She earned a Certificate in French Proficiency from Université Cheikh Anta Diop de Dakar, Sénégal.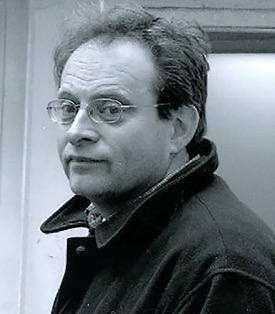 Aaron Wunsch currently teaches three core courses in Penn's Preservation Program: Documentation (HSPV 600), Site Analysis (HSPV 601), and American Architecture (HSPV 521). His seminars, generally taught in the spring, have focused on broad aspects of the American cultural landscape, from commercial architecture, to cemeteries and suburbs, to cartography and the idea of landscape itself. His publications and papers have addressed such diverse topics as the 'rural' cemetery movement in Philadelphia, the formation of Charlottesville, Virginia's, park system, and the architecture of early electric utilities. He has taught at the University of Virginia's School of Architecture and received long-term fellowships from the McNeil Center for Early American Studies and Winterthur Museum. Wunsch is also an active preservationist. He has served as vice president of Virginia's Preservation Piedmont, written numerous reports for the Historic American Buildings Survey, and been employed by that agency, the Cambridge [Mass.] Historical Commission, and the Massachusetts Historical Commission. His efforts on behalf of Charlottesville's James D. Nimmo House were recognized in Preservation Virginia's Outstanding Domestic Project Award for 2008.