Subscribe to Design Weekly e-News
"Frank Lloyd Wright's Modern Masterpiece: Unity Temple" Panel Discussion with Gunny Harboe, Dorothy Krotzer, and Lauren Levine moderated by Frank Matero and Michelangelo Sabatino
On February 25, 2021 please join Gunny Harboe, Dorothy Krotzer, and Lauren Levine in a discussion on the recent restoration of Frank Lloyd Wright's Unity Temple. The panel will be moderated by Frank Matero, Professor and Chair of Historic Preservation at the Stuart Weitzman School of Design, University of Pennslyvania and Michelangelo Sabatino, Professor and Director, Ph.D. Program in Architecture, College of Architecture, IlT.
As lead architect and board member of the Frank Lloyd Wright Building Conservancy, Harboe worked with Weitzman alumna and Lecturer Dorothy Krotzer to restore Wright's early masterwork. Levine directed and produced the documentary Frank Lloyd Wright's Modern Masterpiece: Unity Temple about the 2015 restoration. The 55-minute film brings to life the remarkable collaboration to restore Unity Temple. The dedicated team of professionals and members of the Unity Temple Unitarian Universalist Congregation and Unity Temple Restoration Foundation who came together to preserve one of Wright's most innovative buildings that merged his love of architecture with his own spiritual values. The film includes reflective quotes of the architect's philosophies narrated by Brad Pitt.
Registration is required to receive the zoom URL attend the panel discussion.
Weitzman students are invited to view the film prior to the panel discussion. A link will be shared via email.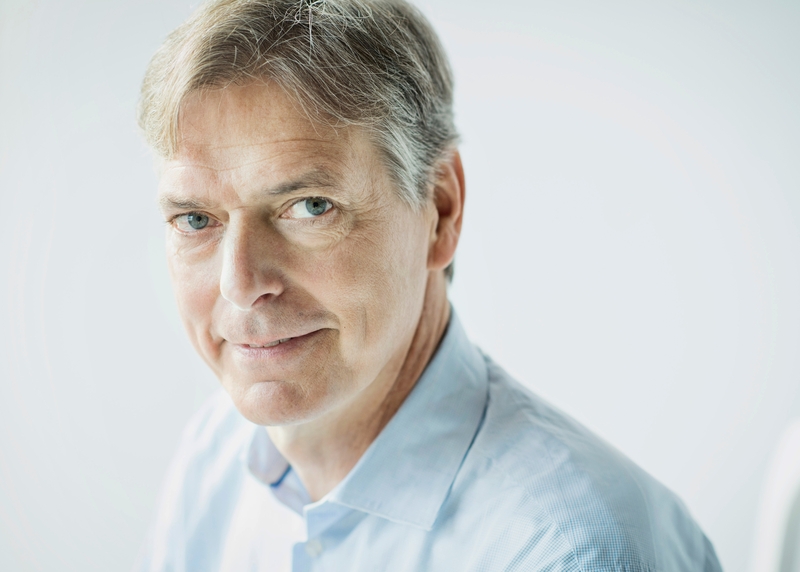 Thomas "Gunny" Harboe, FAIA, Fellow US/ICOMOS, is an internationally recognized architect dedicated to the conservation of the world's cultural heritage. With over 30 years of experience, Gunny currently runs his own small architecture firm in Chicago, with a focus on historic preservation and sustainable design. He has worked on many iconic modern masterpieces including numerous works by Mies van der Rohe, Frank Lloyd Wright and Louis Sullivan.
Gunny was a founding member and is a current board member of Docomomo US and a founding member and immediate past President of the ICOMOS International Scientific Committee on 20th Century Heritage (ISC20C). He is also a past board member of the Frank Lloyd Wright Building Conservancy, a General Services Administration (GSA) Peer Professional, and a Fellow of the AIA and US/ICOMOS. He also teaches at the Illinois Institute of Technology as an Adjunct Professor. Gunny is NCARB certified and is licensed in seven states and the District of Columbia.
Gunny received his M.Arch from the Massachusetts Institute of Technology (including study in Copenhagen, Denmark); a M.Sc. in Historic Preservation from Columbia University in New York; and a B.A in History from Brown University. He also completed the ICCROM Architectural Conservation Course in Rome, Italy.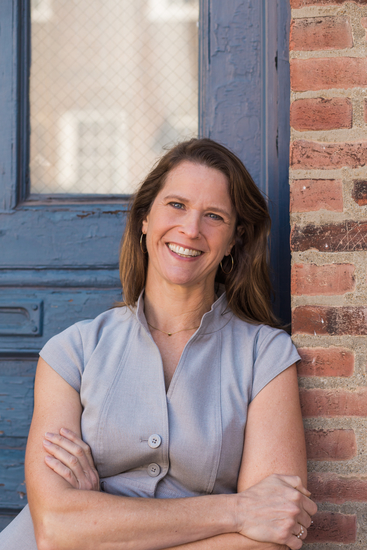 Dorothy Krotzer has more than twenty years of experience in the architectural conservation field and in this time has been involved with every aspect of building restoration—from conditions assessments to the development of construction documents to the creation of Historic Preservation Master Plans for large, complex historic sites such as Washington Union Station. Ms. Krotzer is currently the Director of the Philadelphia office of Building Conservation Associates, Inc. (BCA), an historic preservation consulting firm which also has offices in New York, Boston and Washington, DC.
Ms. Krotzer has worked on a broad range of preservation projects on numerous nationally significant buildings, many of which are National Historic Landmarks. She has extensive project management experience, as well as technical expertise in a range of historic building materials from the 18th through 20th centuries. She has an expressed interest and significant experience in the area of finishes analysis and has performed research on the historic paint finishes of numerous landmarks, including the U.S. Capitol, the United Nations Headquarters and Frank Lloyd Wright's Unity Temple.
Ms. Krotzer is an ex-officio board member of the Association for Preservation Technology Delaware Valley Chapter (APT DVC) and is the former chair of the Architecture Specialty Group of the American Institute for the Conservation of Historic and Artistic Works (AIC). Her other professional affiliations include the Association for Preservation Technology International (APTI), AIC, Docomomo and the Preservation Alliance for Greater Philadelphia.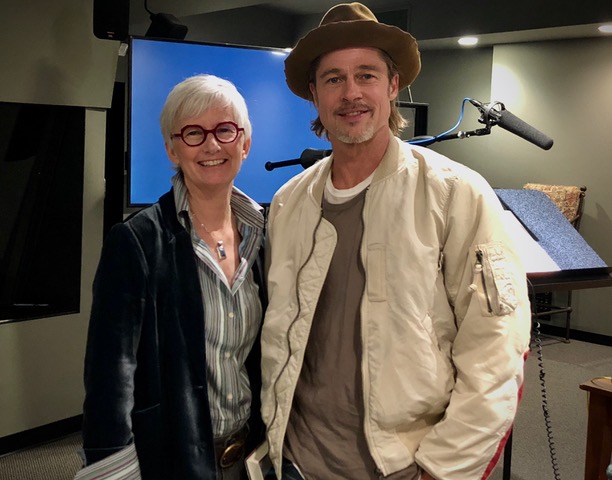 Producer/Director Lauren Levine is currently in post production on RisingUP, a longitudinal documentary about a group of student activists immersed in the student activated movement to prevent gun violence and reform gun legislation to keep communities safe. The documentary features a diverse group of students from all over the United States who will be followed every 4 years over an extended period of time.
Her documentary Frank Lloyd Wright's Modern Masterpiece: Unity Temple is an homage to America's most renowned architect. The dedicated team of architects, congregants, craftspeople and historians reveal the scope of the historic restoration of one of Wright's most innovative buildings that merged his love of architecture with his own spiritual values.
Lauren launched her career at Whitewater Films in Los Angeles as Director of Development for director/producer Rick Rosenthal. She has worked in all phases of production and post production in feature films and television in the role of showrunner, supervising producer, field producer and post supervisor. Lauren has produced and directed network, reality and documentary programming for ABC Family, Discovery, Disney, TLC, Warner Brothers, Lifetime, National Geographic and TV One.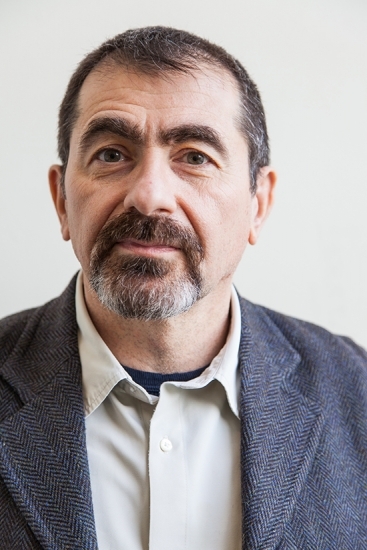 Frank Matero received his education in anthropology, architectural preservation, and material conservation. As an educator and conservation practitioner, Matero has shaped architectural conservation discourse and practice in the US and abroad for over 35 years. He is Professor of Architecture and directs the Graduate Program in Historic Preservation at the Stuart Weitzman School of Design at the University of Pennsylvania. He is Director and founder of the Center for Architectural Conservation, a member of the Graduate Group in the Department of Art History, and Research Associate of the University Museum of Archaeology and Anthropology. Previously he was Assistant Professor at Columbia University and Director of the Center for Preservation Research. He is founder and editor-in-chief of Change Over Time, the international journal on conservation and the built environment published by University of Pennsylvania Press. He has served on numerous editorial and non-profit organization boards including the National Institute for Conservation, US/ICOMOS, the American Institute for Conservation, the Journal of Architectural Conservation, the Conservation and Management of Archaeological Sites, and Cultural Resource Management. He is a Professional Associate of the American Institute for Conservation of Historic and Artistic Works and former Co-chair of the Research and Technical Studies Group.
Matero studied at SUNY Stony Brook, Columbia University and the Institute of Fine Arts/New York University and has been visiting faculty at the International Center for the Study of Preservation and the Restoration of Cultural Property (ICCROM/UNESCO), the Politechnic Univeristy of Puerto Rico, Yale University, and Carleton University and has been a visiting scholar at The Getty Conservation Institute and the Museum of New Mexico. He was appointed the first Architectural Conservator for the National Park Service and served as Scientific Director for the Aga Khan Historic Cities Support Program for the Ayyubid Wall, Cairo and Director of Conservation for the Gordion Archaeological Project/Penn Museum.
Throughout his career Matero has focused on the historical and material investigation of architectural technology and the implications of this approach for the interpretation and conservation of built heritage. His teaching and research address the conservation of historic buildings and sites, with an emphasis on masonry and earthen construction, the conservation of archaeological sites, and issues related to preservation and appropriate technology for traditional societies and places. Current research and practice are focused on developing a framework for material and site risk and vulnerability related to climate change. He has authored over 100 publications on a wide range of topics addressing conservation history, building technology, ethics, and professional practice. He has lectured widely at universities and professional forums in the US and abroad. Awards include the G. Holmes Perkins Award for Distinguished Teaching, the Oliver Torrey Fuller Award for multiple publications, and the American Institute of Architects Education Honors Award.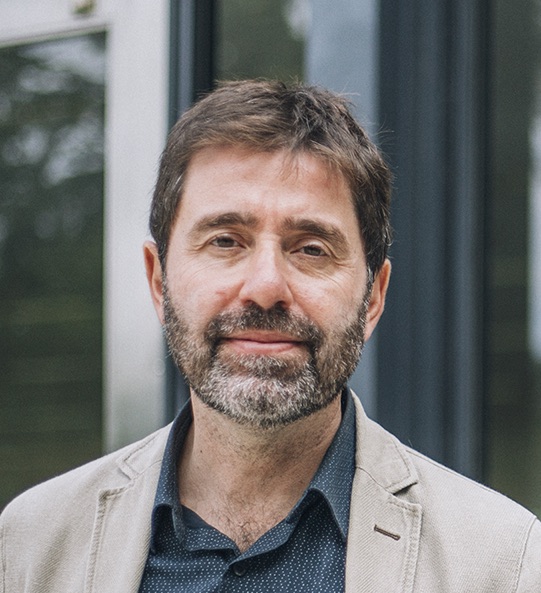 Michelangelo Sabatino directs the PhD program in architecture and is the inaugural John Vinci Distinguished Research Fellow at the Illinois Institute of Technology. Between 2017-2019 he served as Interim Dean of the College of Architecture. Trained as an architect, preservationist, and historian, his research broadly addresses intersections across culture, technology, and design in the built and natural environment. He has authored and coauthored numerous books including Pride in Modesty: Modernist Architecture and the Vernacular Tradition in Italy (2011) recipient of the Society of Architectural Historians' Alice Davis Hitchcock Award, Canada: Modern Architectures in History (with Rhodri Windsor Liscombe, 2016), Avant-Garde in the Cornfields: Architecture, Landscape, and Preservation in New Harmony (with Ben Nicholson, 2019), Making Houston Modern: The Life and Architecture of Howard Barnstone (with Barrie Scardino Bradley and Stephen Fox, 2020), and Modern in the Middle: Chicago Houses 1929-75 (with Susan Benjamin, 2020).
Unity Temple Film Trailer