Subscribe to Design Weekly e-News
The historical marker for Philadelphia
Paul R. Steinke & Patrick Grossi | Historic Preservation: Challenges and Opportunities in Philadelphia Today
Meyerson Hall, Upper Gallery
Join Preservation Alliance for Greater Philadelphia's Executive Director Paul Steinke and Director of Advocacy Patrick Grossi as they share their thoughts on the biggest obstacles to achieving preservation success in Philadelphia today, and the many potential avenues for improved results. Topics include implementation efforts in the wake of the Historic Preservation Task Force, recent changes to the Ten-Year Tax Abatement, and the evolving nature of historic districts and efforts to get more properties listed on the Philadelphia Register of Historic Places. If attending please RSVP by January 14, 2019. Register here.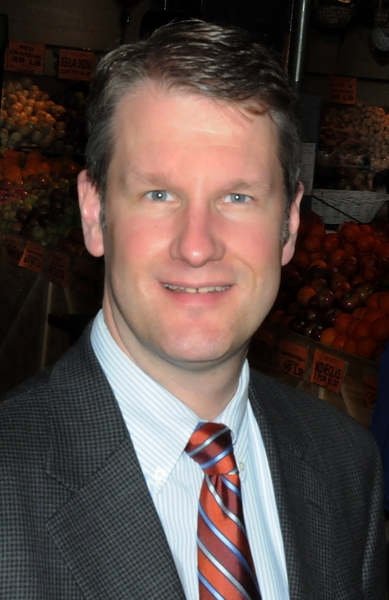 Paul R. Steinke | Paul Steinke serves as executive director of the Preservation Alliance for Greater Philadelphia, a membership-based organization whose mission is to promote the appreciation, adaptive re-use and development of the Philadelphia region's historic buildings, communities and landscapes. He started in this role in June 2016 after serving on the organization's board of directors for many years.
Paul ran for Philadelphia City Council in the May 2015 Democratic primary. Although he was not elected, Paul received endorsements from the Philadelphia Inquirer, Daily News, Philadelphia Tribune and former Pennsylvania governor Edward G. Rendell, and was recommended by the Greater Philadelphia Chamber of Commerce.
Prior to his run for public office, Paul served as general manager of the Reading Terminal Market for 13 years, where he oversaw numerous improvements in the facility and tenant mix. In 2014, the market was recognized by the American Planning Association as one of the Great Places in America.
Earlier in his career, Paul served for four years as the founding Executive Director of University City District, a neighborhood improvement organization that has been central to the revitalization of West Philadelphia. Before that, Paul was a founding staff member of the Center City District, Philadelphia's downtown improvement agency, where he spent seven years as its Finance Director.
A lifelong Philadelphian, Paul holds a Bachelor's Degree in Business Administration and Economics from Pennsylvania State University, and pursued an MBA at Drexel University. Paul serves as board co-chair of the William Way LGBT Community Center and is board treasurer of The Fund for the Water Works. He lives in University City with his husband and partner of 22 years, David Ade, an architect with a practice based in Center City.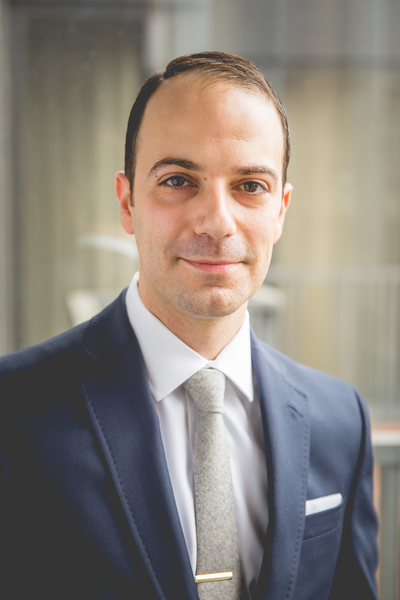 Patrick Grossi | Patrick Grossi is Director of Advocacy at the Preservation Alliance for Greater Philadelphia. A public historian and place-based advocate, he is committed to accessibility, thinking seriously about non-traditional methods of engaging the past, and the equitable and inclusive preservation of the built environment. He has previously worked with the Philadelphia History Museum at the Atwater Kent, Wyck Historic House & Garden, the Pennsylvania Horticultural Society, and Friends of the Rail Park, among others. Prior to joining the Preservation Alliance Grossi served as Project Manager of Temple Contemporary's Funeral for a Home.