Subscribe to Design Weekly e-News
Drone photograph of Ft. Union National Monument, where The Center for Architectural Conservation is working with the U.S. National Park Service to protect the adobe structure from climate change.
Monitoring Heritage Sites with Drones and Remote Sensors
Frank Matero likes to say that adobe structures are the "canaries in the coalmine" for climate change adaptation. Building ruins like those at Fort Union National Monument in New Mexico, which Matero's Center for Architectural Conservation has been studying for over three years provide the perfect laboratory to study risk, threat, vulnerability and resistance. Any damage that the changing climate will do to exposed structures, it will do it to adobe first.
"The reason we're at Fort Union now is that the park has experienced unprecedented catastrophic collapses over the last two years," says Matero, professor and chair of the Graduate Program in Historic Preservation at PennDesign. "I think we're going to see more and more of this. The point of the research is to develop a framework for identifying the specific conditions and site aspects such as exposure that indicate vulnerability before catastrophic failure."
Increasingly, the lab is turning to new technology to answer that question. Specifically UAV's (drones) and remote sensing. At The Center, Research Specialist and PennDesign Lecturer John Hinchman is experimenting with drones to monitor vulnerable areas in conservation sites like Fort Union. And Research Associate Evan Oskierko-Jeznacki (MHP, MEBD'16) is using RFID technology to create sensors that can be placed inside the adobe walls and generate data about moisture levels. Oskierko-Jeznacki says the small RFID sensors have great promise for monitoring, because they're cheaper and less invasive than traditional methods. The group traveled to Fort Union in June and July to develop a methodology for determining the vulnerability of the site's adobe walls.
"Moisture monitoring in walls is a very difficult thing," he says. "And it's been more or less one approach, one technological foundation, that was established in the sixties and seventies and has been the same ever since: measure the electrical resistance of material, and as it gets wet, it changes the resistance, and you notice that. But that can be influenced by salts and temperature and all kinds of stuff. And it's cut short by the fact that you have to insert [the sensor]. You have to drill. It's a destructive process."
The sensor that Oskierko-Jeznacki created is no bigger than the ones that are slipped into the merchandise at chain bookstores. It can feed information to an antenna about whether there's moisture inside an adobe wall, which could mean it's necessary to intervene. And the antennae can be attached to drones—which can also be used to photographically monitor vulnerable areas of heritage sites, the Center is finding.
Hinchman says the group is experimenting with drones at Fort Union to monitor the integrity of hard-to-reach portions of buildings, like the tops of walls. And drone photography is also proving useful for interpretive reasons, Hinchman says. Aerial shots of the Fort Union site, for example, show how deeply the Santa Fe Trail is etched into the landscape, which is not at all obvious from the ground. The group is experimenting with technology for the sake of getting critical information about the site it's tasked with conserving, Hinchman says. But the experiments could reveal wider applications in the longer term.
"As far as the equipment is concerned, it's as if the camera just came out, and you're saying, 'Whoa, this is a whole different way of thinking about things, but I don't really know how to think about it until I start using it,'" Hinchman says.
The experiments are promising, and Hinchman says the Center may use them at more heritage sites around the Southwest, including Pecos National Historical Park, Montezuma Castle National Park, Wupatki National Monument, and Tuzigoot National Monument.
"The ultimate goals of the Fort Union project go far beyond Fort Union," says Matero, who took students to the site earlier this year as part of a graduate historic preservation studio. "There are many ways into a research problem. At the Center we often respond to what appears to be a simple request from a partner such as the National Park Service, and we massage that problem into a complex question that addresses bigger needs and challenges current thinking and methods. What began as a series of unexplained wall collapses is now a full-blown research project identifying heritage site vulnerabilities in a changing climate. Once we know what is at risk, how, and when, we can turn to the questions of what to do about it. But, as there are few reliable models of change for what is coming, we have joined the ranks of 'anticipatory science' in an effort to preserve the country's valued historic resources."
More News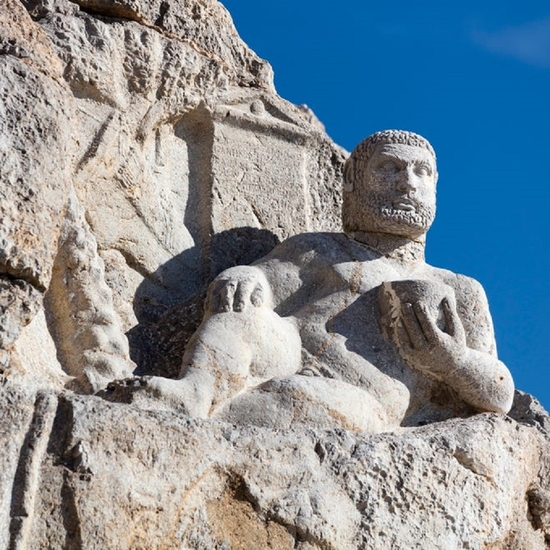 Bisotun, in western Iran's Kermanshah province, is notable for its inscription carved on a limestone cliff. "It is unique, being the only known monumental text of the Achaemenids to document a specific historic event, that of the re-establishment of the empire by Darius I the Great," according to UNESCO. Image Bisotun AG-ChapelHill, Getty Images/iStockphoto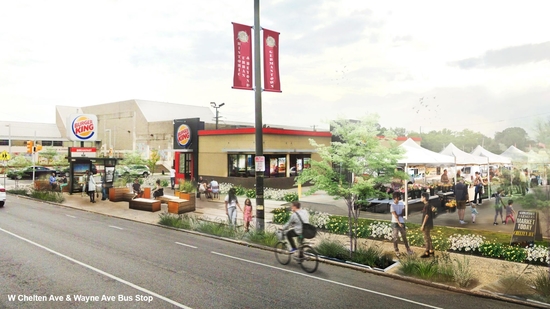 Integrate transit stops with public spaces to establish major HUBs as community gathering center. Improve streetscapes with uniform trees and planters. Install street amenities such as banners on light poles to establish and reinforce sense of place. Encourage outdoor seating to enhance street vibrancy and sense of security.