Subscribe to Design Weekly e-News
Ghost Structures in Franklin Court, Philadelphia, 1976, designed by Venturi, Scott Brown and Associates
Perspective: Objects in Mirror Appear Closer Than They Are
In this commentary, Frank Matero, professor of architecture and chair of the Graduate Program in Historic Preservation, considers the dominance of modern architecture in historic preservation activities.
Anyone who was engaged in architecture, design, and preservation in the 1960s and '70s may well remember the skepticism and dismissal by modernists and antiquarians alike toward the sympathetic study and embrace of late nineteenth-century architecture and the decorative arts. To 'appreciate' the excessive qualities of High Victorian design, its contorted silhouettes, colors, love of the sham and superfluous detail, was to abandon truth, honesty, and clarity of program that modernism claimed as birthright. To love the late nineteenth century was a declaration of war on the modern world. It was subversive.

The shift towards appreciation began with academics, specifically historians, leading the charge. In England, Sir Nicholas Pevsner paved the way for the creation of the Victorian Society in 1958 and in its counterpart later in 1966 in the US. In America, art historians Henry Russell Hitchcock, James O'Gorman, and Vincent Scully wrote and taught on the nineteenth and twentieth century shaping the next generation of American historians and architects. The early years of the Society of Architectural Historians were dedicated to advocating for nineteenth- and twentieth-century malcreants. All this led to greater understanding and appreciation and with that came the desire to preserve and protect.
By the mid 1960s, when historic preservation programs entered select American universities (such as Columbia, Cornell, and later Penn), it was to challenge prevailing notions of design and planning as taught and practiced. These renegade graduate programs, housed in schools of design, found an accepting public tired of the banal and placeless buildings and urban environments post-war design and planning had largely created at the expense of loved civic monuments such as Penn Station in New York City. By the early 1970s, the nation's approaching Bicentennial only fueled the desire and obligation to take stock of the country's entire 200-year legacy, rather than its select colonial past as celebrated 100 years earlier. In the service of preservation, Venturi, Scott Brown and Associates challenged prevailing notions of site interpretation and display in 1976 by unleashing Franklin Court in all its prescient postmodern language.

Today, preserving the moderns now dominates media, conference halls, and real estate. Specialized grants, societies, and journals dedicated to the modern have joined the ranks of what is already a relatively small field for such exclusive representation. Why such an interest now? Is this just history repeating itself as every generation finds value in the creative works of two generations earlier (50 years)? Is the past gaining on the present as we now seriously engage in the study and protection of buildings and designs of the 1980s and '90s?

Age alone is no longer a prerequisite for 'relic' status as Alois Riegl proved so long ago (1903). Design value, as declared by historians and designers and subsequently embraced by the public, begins with the acknowledgement of an uneasy 'not of here and now' quality with contemporary mainstream design sensibilities. We are witnessing this now with a greater embrace of Brutalism, the bête noire of early '60s preservation and the public alike, as well as the re-evaluation and re-appreciation of postmodernism by Gen Y and Gen Z as witnessed by the growing outcries to preserve and protect its iconic works (Philip Johnson's AT&T Building) and an increasing number of exhibitions such as that at the Soane Museum, London [The Return of the Past: Postmodernism in British Architecture, on view May 16 - August 27, 2018].

This endless cycle of reception of the new, the old, the forgotten, and the rediscovered should not be a surprise to us; nor should the critical role preservation has played. We would do well to remember that the rise of historicism beginning in the early nineteenth century as the major (and modern) design paradigm was paralleled and perhaps even preceded by the rise of restoration theory. It should therefore come as no surprise that both found full voice in the exploitation of the European medieval past, a past that had few supporters in the decades before. (Early support, I might add, led by cloaked insiders such as Horace Walpole and his merry band).

There is now a long-standing debate that classic conservation theory is not sufficient to address the needs and values of modernist or even modern architecture. New approaches based on revisionist theories that favor the genius of the designer over all else dominate the arguments and justify the makeovers. Viollet-le-Duc, the nineteenth century French architect who championed the restoration of Medieval buildings, would be très content. Bernard Tschumi thought the opposite when he pronounced the most authentic thing about LeCorbusier's Villa Savoye was the state of decay it had attained and with it an authentic present. (Corbu's masterwork has gone through at least two restorations since designation).

While I am not quite convinced that 250 years of restoration and conservation theory are to be banished to the dustbin, I am reminded that the very first debates on appropriate approaches to historic buildings in the nineteenth century developed around a very particular set of structures: those of Europe's medieval past. Why then should such context-based theories satisfy a very different architecture? I would argue it is not so much because of changes in what or how we build but rather in modern society's concerns and desires. But this does not call for the creation of a set of new dedicated principles or approaches for buildings and landscapes of the Modern Movement or even the creation of entirely new academic programs dedicated to preserving the recent past, as have been sprouting up across the region and country? Rather, it requires a reconsideration of inherited classical conservation theory better suited to our post-postmodern times for all legacy buildings and landscapes. When I consider PennDesign's longstanding involvement in studying the recent past with the Getty Conservation Institute, the George Nakashima Woodworkers, the Mission 66 Program of the National Park Service, Kahn's legacy, and current work with the Frank Lloyd Wright Foundation at Taliesin West, I'm convinced that it is not the object of our interests or their distance in our temporal mirror but rather our prespective that needs critical rethinking.

Frank Matero, Professor of Architecture and Chair, Historic Preservation
More News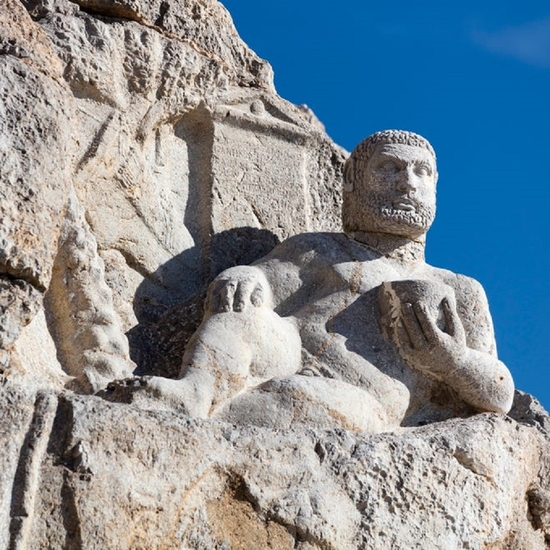 Bisotun, in western Iran's Kermanshah province, is notable for its inscription carved on a limestone cliff. "It is unique, being the only known monumental text of the Achaemenids to document a specific historic event, that of the re-establishment of the empire by Darius I the Great," according to UNESCO. Image Bisotun AG-ChapelHill, Getty Images/iStockphoto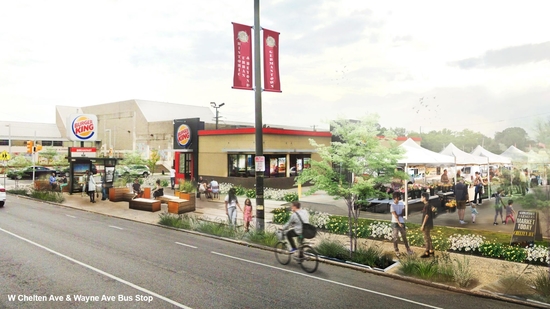 Integrate transit stops with public spaces to establish major HUBs as community gathering center. Improve streetscapes with uniform trees and planters. Install street amenities such as banners on light poles to establish and reinforce sense of place. Encourage outdoor seating to enhance street vibrancy and sense of security.