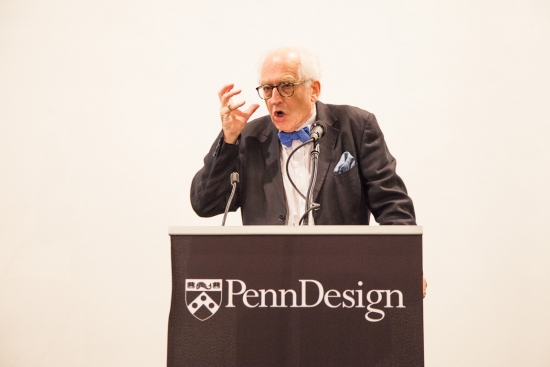 Biography
Ph.D., Bristol University (1964)
B.A. and M.A., King's College, Cambridge (1957)
Professor John Dixon Hunt joined the faculty in 1994 and served as department chair through June 2000. He was the former Director of Studies in Landscape Architecture at Dumbarton Oaks. He is the author of numerous articles and books on garden history and theory, including a catalogue of the landscape drawings of William Kent, Garden and Grove, Gardens and the Picturesque, The Picturesque Garden in Europe (2002), The Afterlife of Gardens (2004), and A World of Gardens (2012). He edited the journal Word & Image from 1985-2010 and currently edits Studies in the History of Gardens and Designed Landscapes. Current interests focus upon landscape architectural theory, the development of garden design in the city of Venice, modern(ist) garden design, and ekphrasis. He is the inaugural series editor of the Penn Studies in Landscape Architecture (University of Pennsylvania Press), in which was published his own theoretic study of landscape architecture, Greater Perfections: The Practice of Garden Theory (1999). In May 2000 he was named Chevalier of the Order of Arts and Letters by the French Ministry of Culture, and he was awarded an honorary degree of Doctor of Letters by the Univeristy of Bristol (UK) in 2006.
In 2010, the John Dixon Hunt Fund was established to honor the contributions of Professor Emeritus John Dixon Hunt.