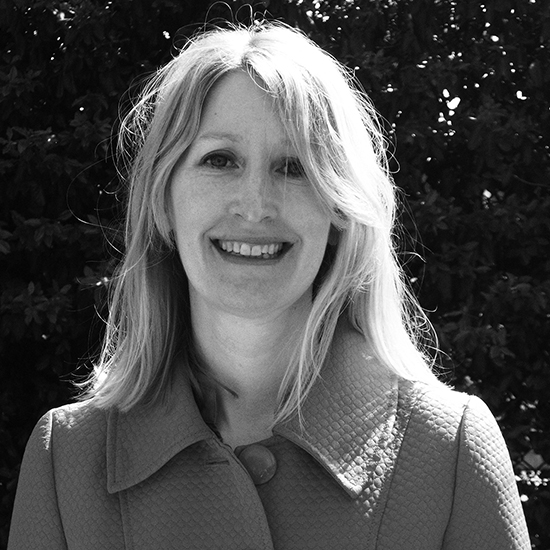 M.L.A. with distinction, Harvard University (1999)
B.Arch. with distinction, Southern California Institute of Architecture (1994)
Karen M'Closkey is co-founder of PEG office of landscape + architecture, an award-winning design and research practice based in Philadelphia. PEG's work explores the potential for new media and fabrication technologies to produce novel relationships between organic and inorganic materials, often utilizing pattern as a means to heighten the perception of temporal and ephemeral phenomena.
The firm has been published internationally and won numerous design awards, including an Honorable Mention for their entry into the Buzzard's Bay Bridge: Park international design competition, the 2010 Emerging New York Architects prize, the 2010 Architectural League Prize for Young Architects and Designers and a 2011 Boston Society of Architects Research Grant for work pertaining to geo-cell customization. PEG has received three AIA Awards and an I.D. Magazine award. PEG received a 2013 PEW Fellowships in the Arts and was pre-selected to participate in the Movement On Main design competition. The firm represented PennDesign as part of team BIONIC for the Resilient by Design: Bay Area Challenge in 2017-18.
PEG's work has been published in numerous books and journals, including Harvard Design Magazine, Representing Landscape Architecture, Digital Landscape Now, Young Architects 12: Resource, Public Landscape, Advanced Interior Design, Advanced Public Design, 1000x Architecture of the Americas, "Remarkable Landscape Architects," ELA Environment & Landscape Architecture of Korea, Architectural Record, Urban Spaces: Squares & Plazas , and A+T: In Commons II. PEG was a featured practice in LW (Landscape World Korea).
She is author of Unearthed: the Landscapes of Hargreaves Associates (2013), which received the J.B. Jackson Book Award from the Foundation for Landscape Studies, "Structuring Relations: From Montage to Model in Composite Imaging," in Charles Waldheim and Andrea Hansen, eds. Composite Landscapes: Photomontage and Landscape Architecture, "Synthetic Patterns: Fabricating Landscapes in the Age of 'Green,'" Journal of Landscape Architecture (Spring 2013), and co-author with Keith VanDerSys of Dynamic Patterns: Visualizing Landscapes in a Digital Age (2017). She and VanDerSys are guest editors of two issues of LA+ on the themes Simulation (2016) and GEO (forthcoming 2020). M'Closkey is co-curator and co-editor of the symposium and book Design with Nature Now (2019). M'Closkey was the recipient of the 2012-2013 Garden Club of America Rome Prize in landscape architecture.
M'Closkey, a registered landscape architect, teaches core design studios, option studios, and contemporary issues in landscape architecture. Her work with students is focused on places that were sparsely populated prior to the 20th century but have experienced rapid population growth due primarily to tourism. Her most recent studios have studied San Cristóbal, Galápagos Islands, Ecuador.