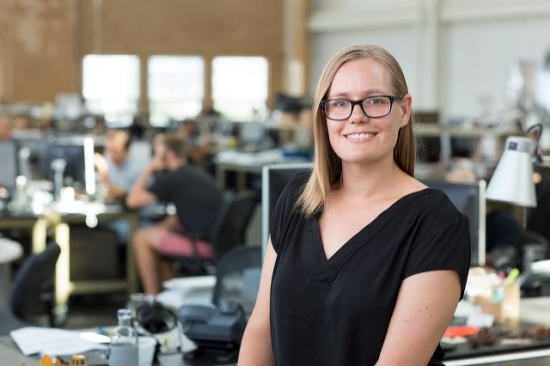 M.E.M., Yale School of Forestry & Environmental Studies (2011)
M.Arch., Yale School of Architecture (2011)
B.A., Wesleyan University (2004)
Stephanie Carlisle is a lecturer in urban ecology at the University of Pennsylvania Stuart Weitzman School of Design and an environmental researcher at KieranTimberlake Architects. Her work investigates the interaction between the natural and constructed environment, including environmental and building systems, urban ecology, landscape performance and life cycle assessment (LCA). Combining a background in environmental science and architectural design, Stephanie serves as a bridge between research and practice, bringing data-driven analysis and topical research to complex design problems.
Her current work in the KieranTimberlake Research Group involves environmental modeling (flooding, site hydrology, vegetative shading, microclimate, risk mitigation), analysis of ecosystem services, embodied carbon, green infrastructure, vegetation dynamics, climate change risk/adaptation, and environmental impact. In her work on environmental impacts of building materials, Stephanie led the database development efforts for Tally, a software tool that enables architects and engineers to conduct LCAs of buildings and architectural assemblies natively within Revit, which won the 2014 AIA Technology in Architectural Practice BIM Award.
Stephanie's research on green roofs and landscape performance has been published in peer-review science journals and was the recipient of the AIA 2013 R&D Award. She is a contributing author to Green Roof Ecosystems, in press.
She is also Co-Editor-in-Chief of Scenario Journal, an online publication devoted to showcasing and facilitating the emerging interdisciplinary conversations between landscape architecture, urban design, engineering, and ecology.
Stephanie received a Master in Environmental Management and a Master of Architecture from Yale University and a BA in Anthropology from Wesleyan University.