The Department of Landscape Architecture at PennDesign launched LA+ (Landscape Architecture Plus, published by ORO Editions) in the spring of 2015. From its first issue, WILD, the journal broke new ground by publishing essays not only by designers, but also historians, artists, geographers, psychologists, ecologists, planners, scientists, philosophers and other thinkers. Under the editorial direction of Tatum Hands and creative direction of Richard Weller, Martin and Margy Meyerson Chair of Urbanism and Professor and Chair of Landscape Architecture, subsequent issues have investigated pleasure, tyranny and simulation in design and the built environment through myriad lenses.
What's behind your interdisciplinary approach?
Three reasons why we felt it was necessary to be so: firstly, the journal is a PennDesign product and PennDesign, at least since its modern formation in the 1950s, has prided itself on a high degree of interdiscipinarity. Second, it's a journal of landscape architecture and as a discipline and profession landscape architecture claims to bring the sciences and the arts together. And finally designers—particularly academic designers—tend to just talk to themselves. It's probably the same in many fields but dentists don't take 'the world' as their subject.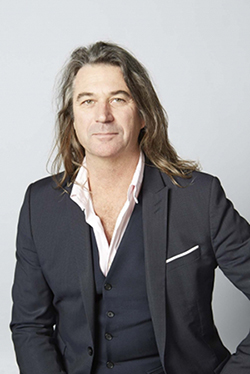 New readers of LA+ may be surprised to find that your pages aren't filled with site analyses, ecological inventories, or design renderings. In addition to essays, there is fine art and documentary photography along with data visualizations and original illustrations. Why?
Each issue is approached as an art work—art work to broaden the mind, let's say. The writing is critically important, but so, too, is the imagery and the graphic design. Aesthetically, the journal aims to be both provocative and beautiful. You know the cliché about a picture paints a thousand words; it's true.
What's the process for assembling an issue?
We've developed a specific method that's quite different from most academic journals or trade journals. First, we decide on the overarching theme for the issue (we've had wild, pleasure, tyranny, and simulation and are currently working on identity and risk). Then we conduct a rather broad-ranging review of literature and ideas. From this we create a curated shortlist of interesting authors who are dealing with the theme from their own disciplinary perspectives, but in a way that speaks to our readership. So, for example, we look for elements of spatiality and design, different ways of reading cities and populations, unusual interdisciplinary collaborations, and new approaches to thinking about the environments in which we live. We brief our authors on writing for a design audience and then work closely with them to bring their articles to publication.
What role do students have in LA+?
Our student teams primarily work on the graphic design, which is hugely important for a journal addressed to a design audience. We also encourage students to develop their own ideas for interesting angles on the theme of the issue and this work is interleaved through the issue. We love how our students approach this task differently and imaginatively: some approaches are art-based, others data-driven. They are often provocative or humorous, and are always informative. We work closely and iteratively with students on the design for each issue and each team advances the journal's graphic identity in original and tangible ways.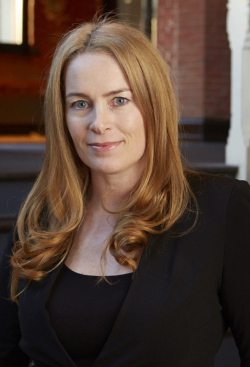 Are there professions or viewpoints that you feel are still missing from the conversation?
For sure; we find that in general the humanities are very enthusiastic and talkative—we have great philosophers and cultural studies authors—but there is a dearth of scientists and engineers who not only have something interesting to say to the design community, but who can say it so a lay audience gets it. We hope to bring more Penn voices into the conversation and will soon be visiting schools across Penn to identify people who can do this.
Do you ever imagine the conversations that take place in the different issues of LA+ issues taking other forms, like conferences, podcasts, exhibitions, etc?
It's certainly possible. The latest issue, LA+ SIMULATION, grew out of a symposium held at PennDesign by guest editors [and faculty members] Karen M'Closkey and Keith VanDerSys. Though we are dedicated to print media, we are also currently exploring the cultural possibilities of LA+. We recently held a international short film competition titled "The AnthropoScene" and received 144 entries from 17 countries. Next month we launch LA+ IMAGINATION, a global design ideas competition. Entrants have to design an island, tell us where it is, why it's there, and what it does. We want to give architects and landscape architects a space for indulging in pure ideas.